You can update your billing details and add credits to your CAPTUR3D account via the steps below:
Click 'Credits' on the top-right menu of your CAPTUR3D Dashboard and four tabs will appear; Manage Credits, Billing, Order history and Invoices. Please see below for what each tab contains:

Manage Credits
This is where you can purchase CAPTUR3D credits for any content or services you require.
You can purchase Pay as you go (PAYG) credits, and also upgrade or downgrade your Monthly Subscriptions which provide 20% - 40% extra credits compared to PAYG credits.
For PAYG credits, you can use the sliding scale on the right-side of the screen to choose the amount you want and then click 'Purchase'.
To select a monthly subscription, click on 1 of the 3 plans on the left-side of the page (Individual, Team or Business) and then click 'Select'.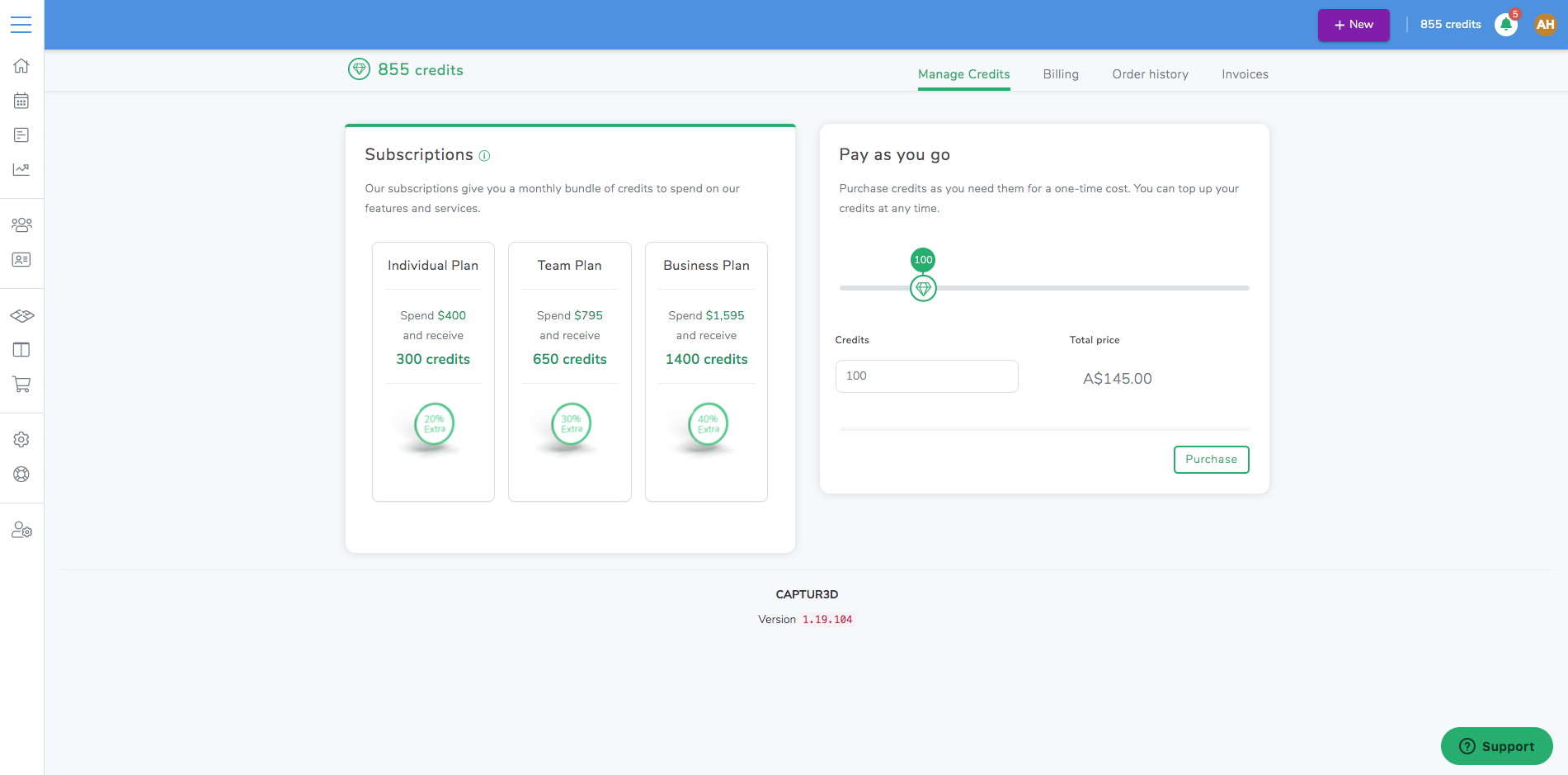 You can also cancel or restart your subscription by selecting 'Cancel Plan' or 'Restart plan today':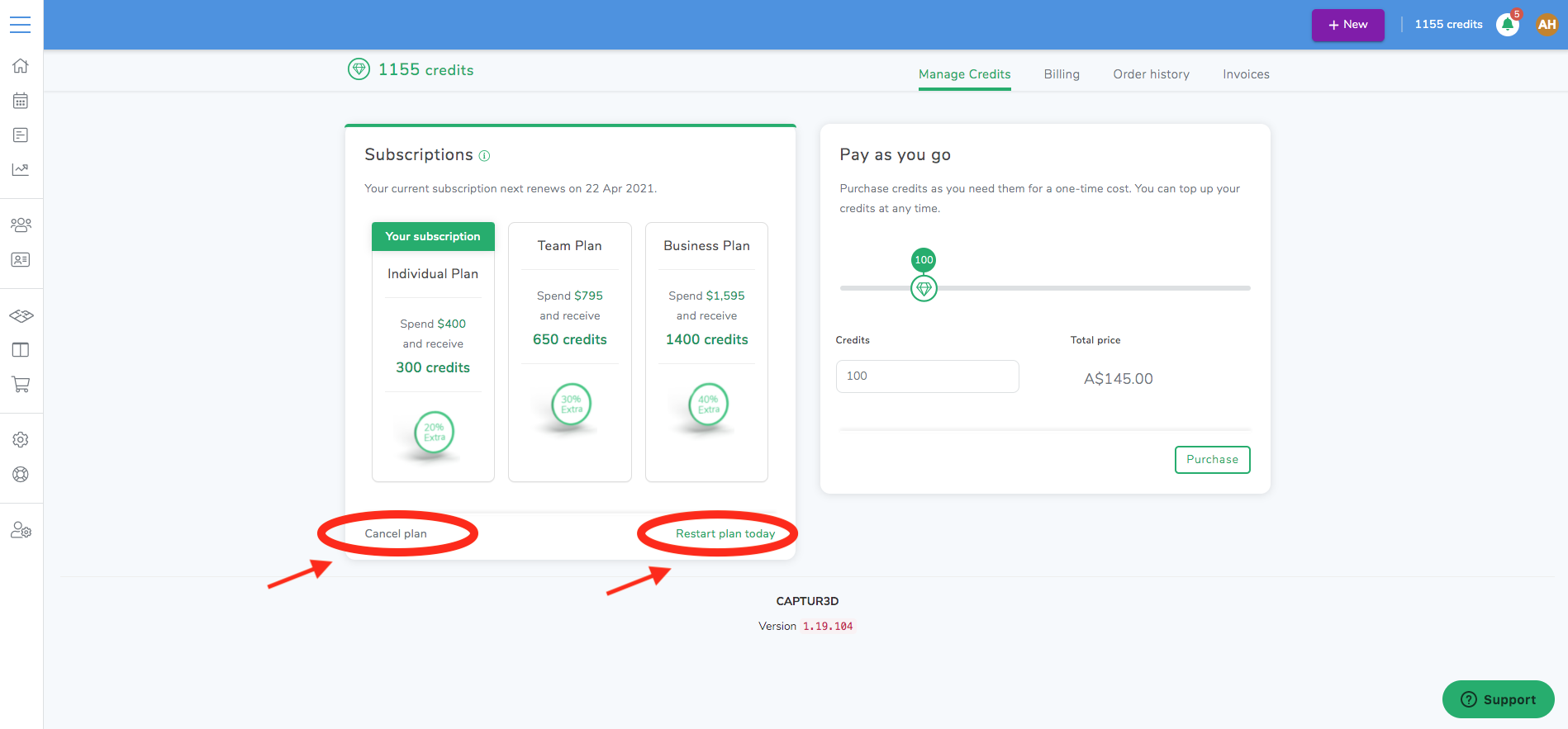 Billing
This section is where you can update all of your billing details, including credit card information, address, email and chosen currency.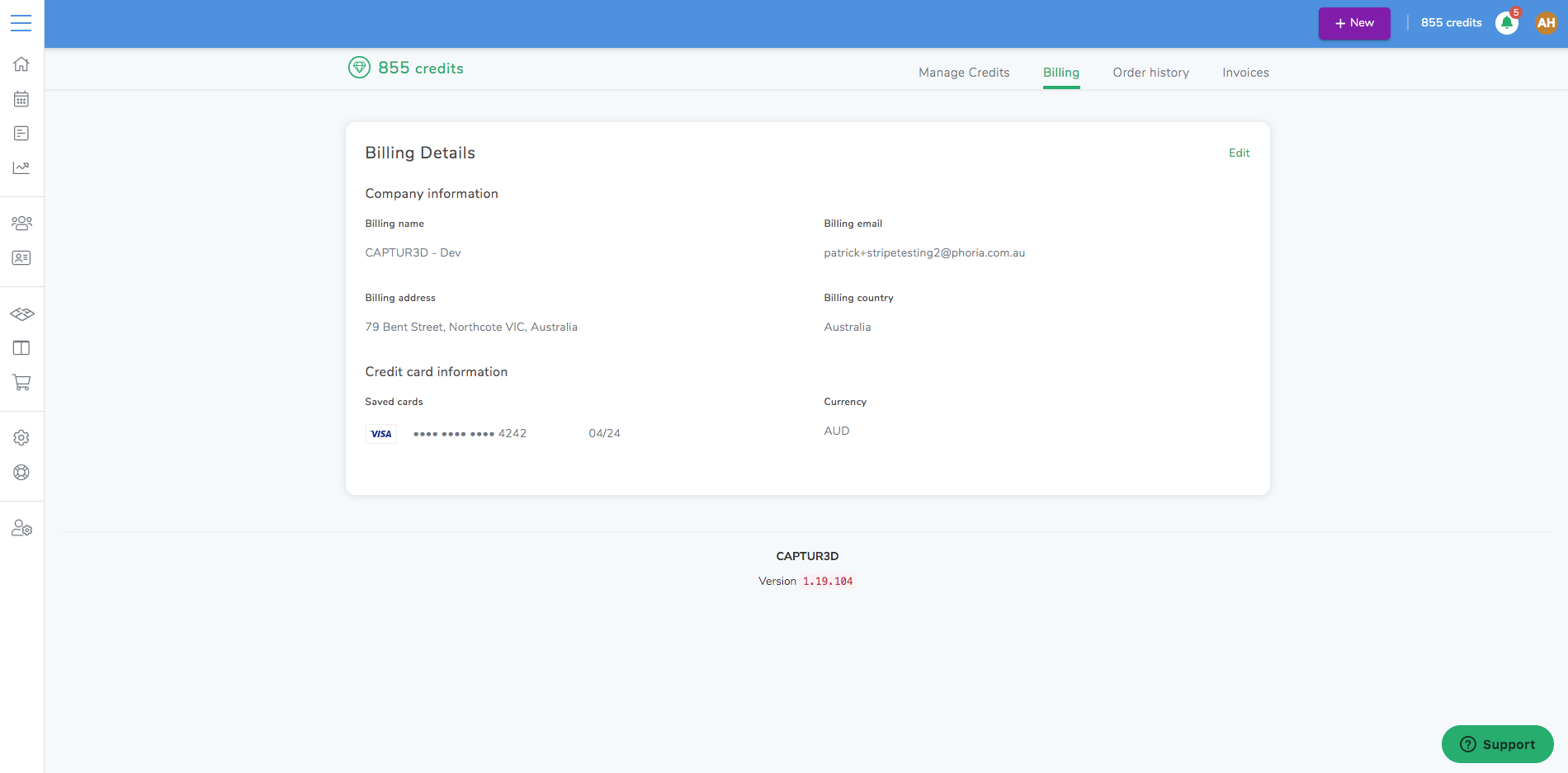 Please note that if you change your 'Currency' within the billing tab,
it will immediately cancel any active subscription that you are currently on and you will need to select a new subscription. Any existing credits in your account will still remain - you will not lose any.
Order history
This is where you can view an itemised list of all content and services ordered for each property in your CAPTUR3D account. You can also click the 'CSV' button to download an Excel spreadsheet file for your own reference.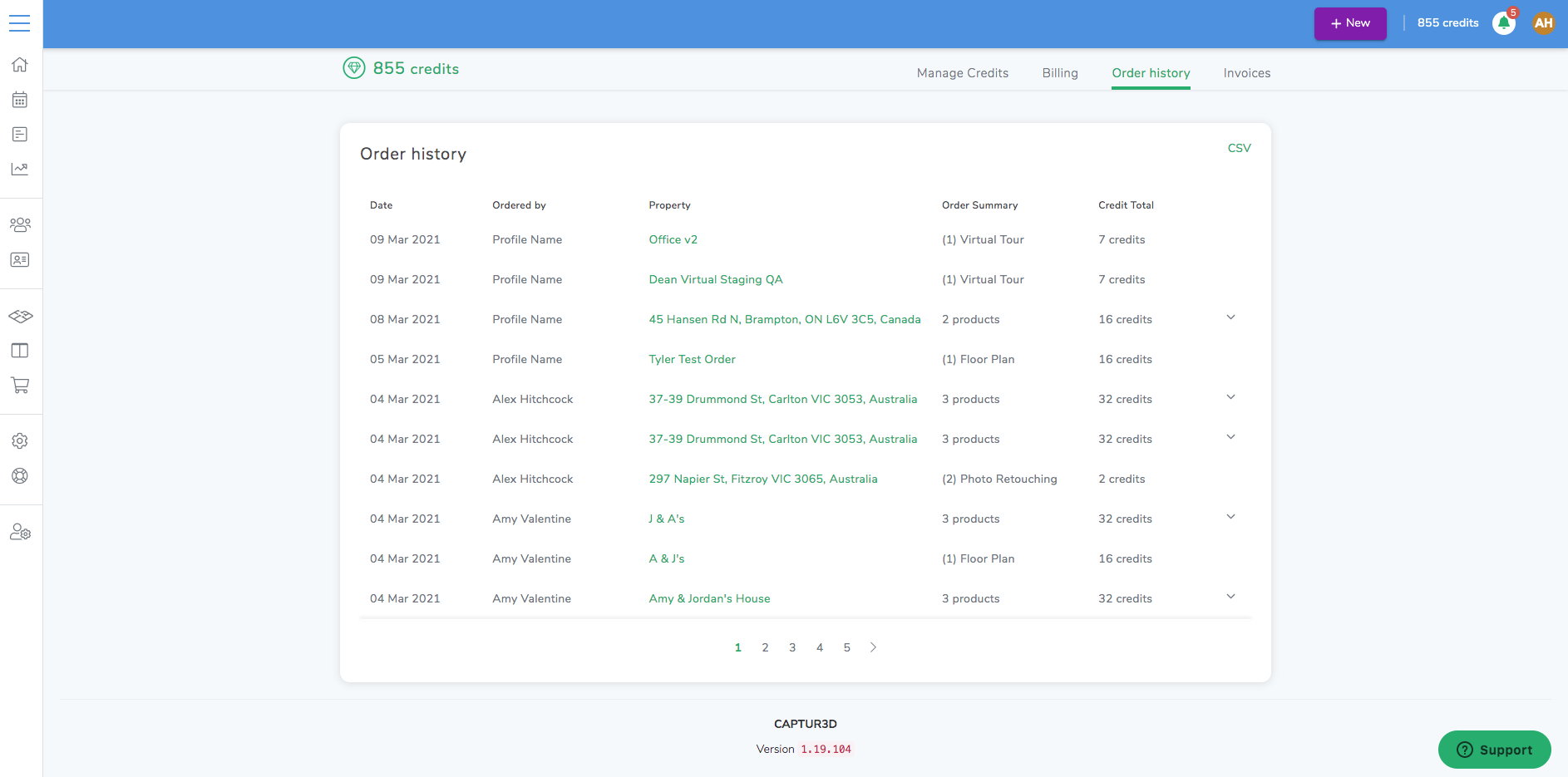 Invoices
Here you can download invoices for all credits purchased on CAPTUR3D. You can click the 'View' button next to each individual purchase amount to download an invoice file.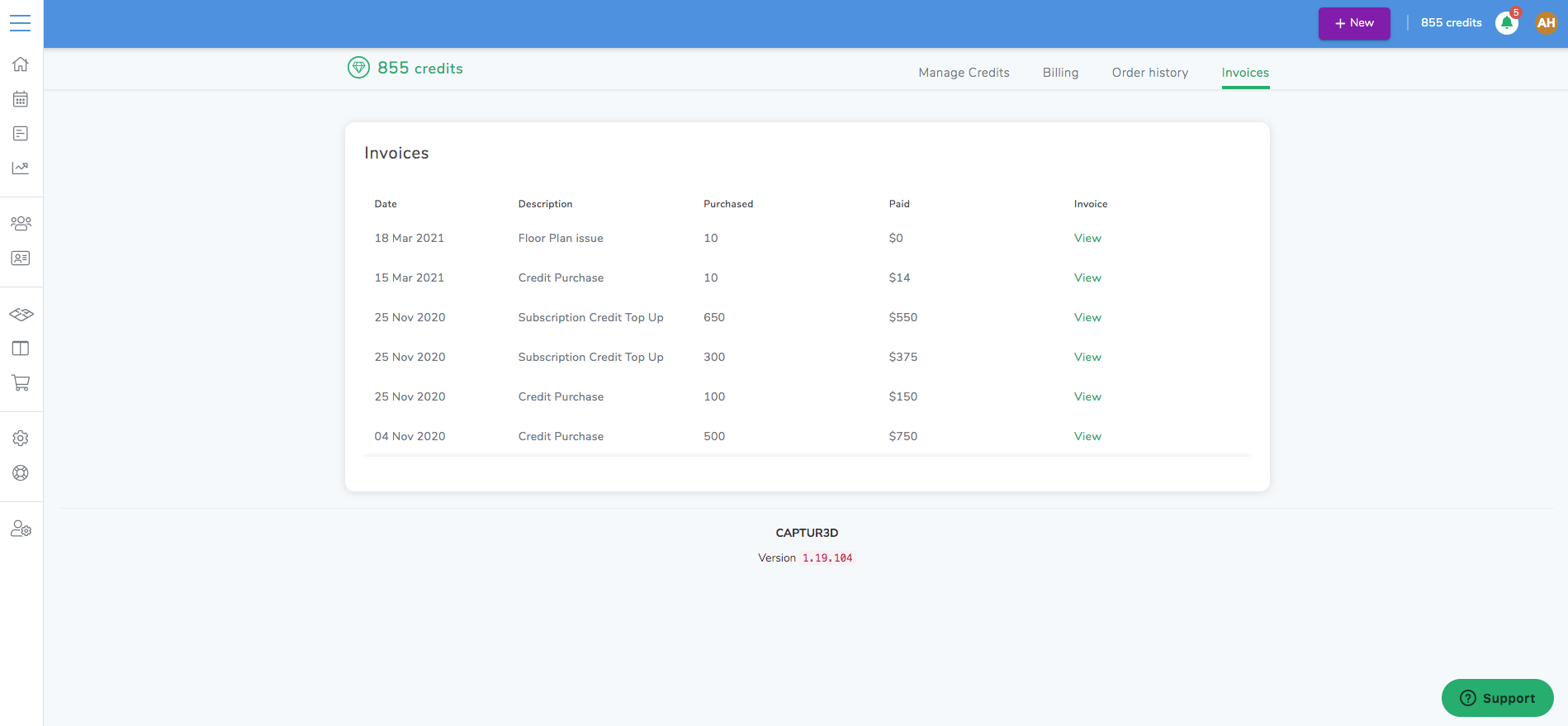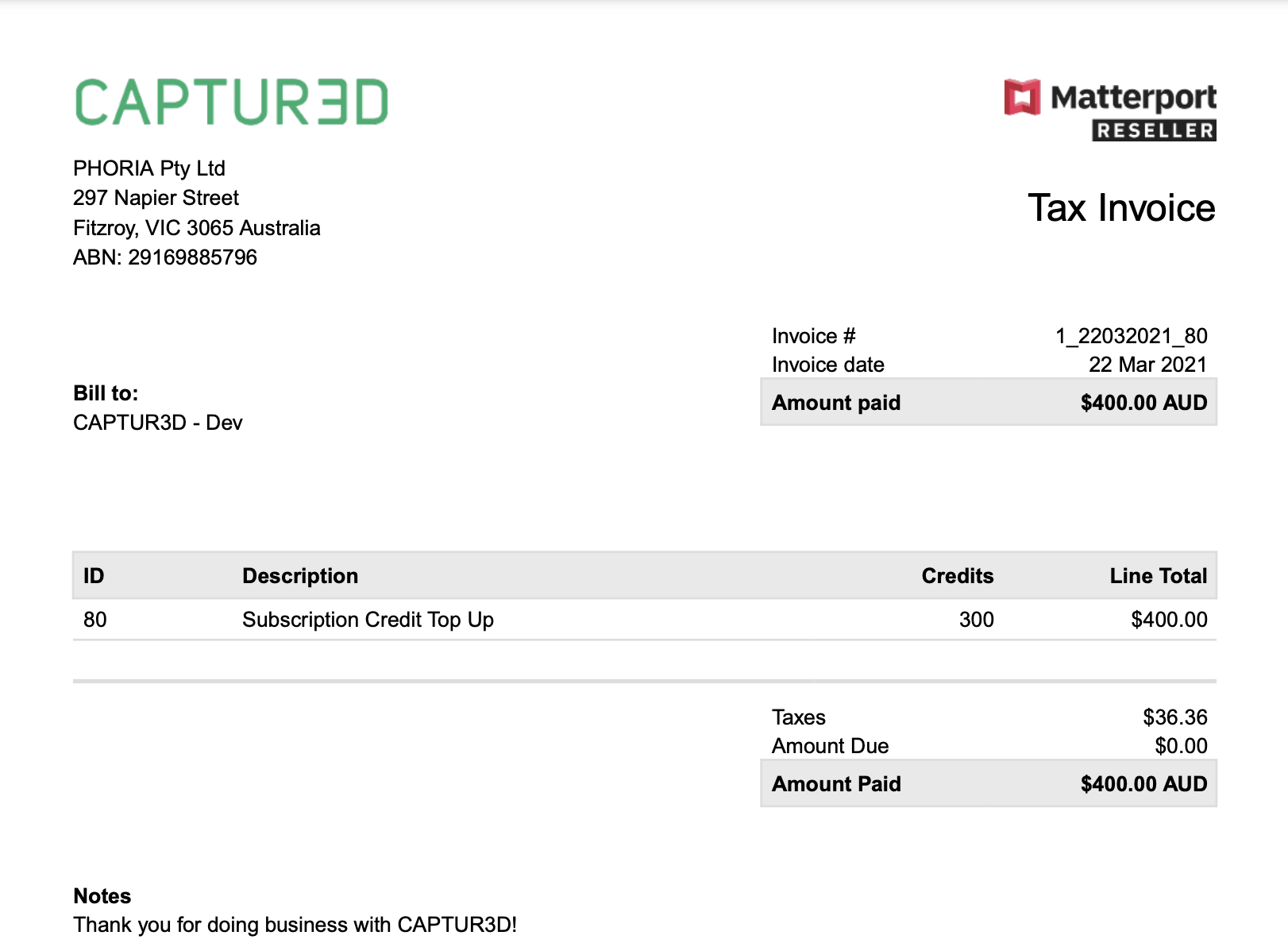 If you have any questions at all, please contact our 24 hour support team at billing@captur3d.io