1. To create a booking, click the 'New' button in the top-right corner, then click 'Booking'.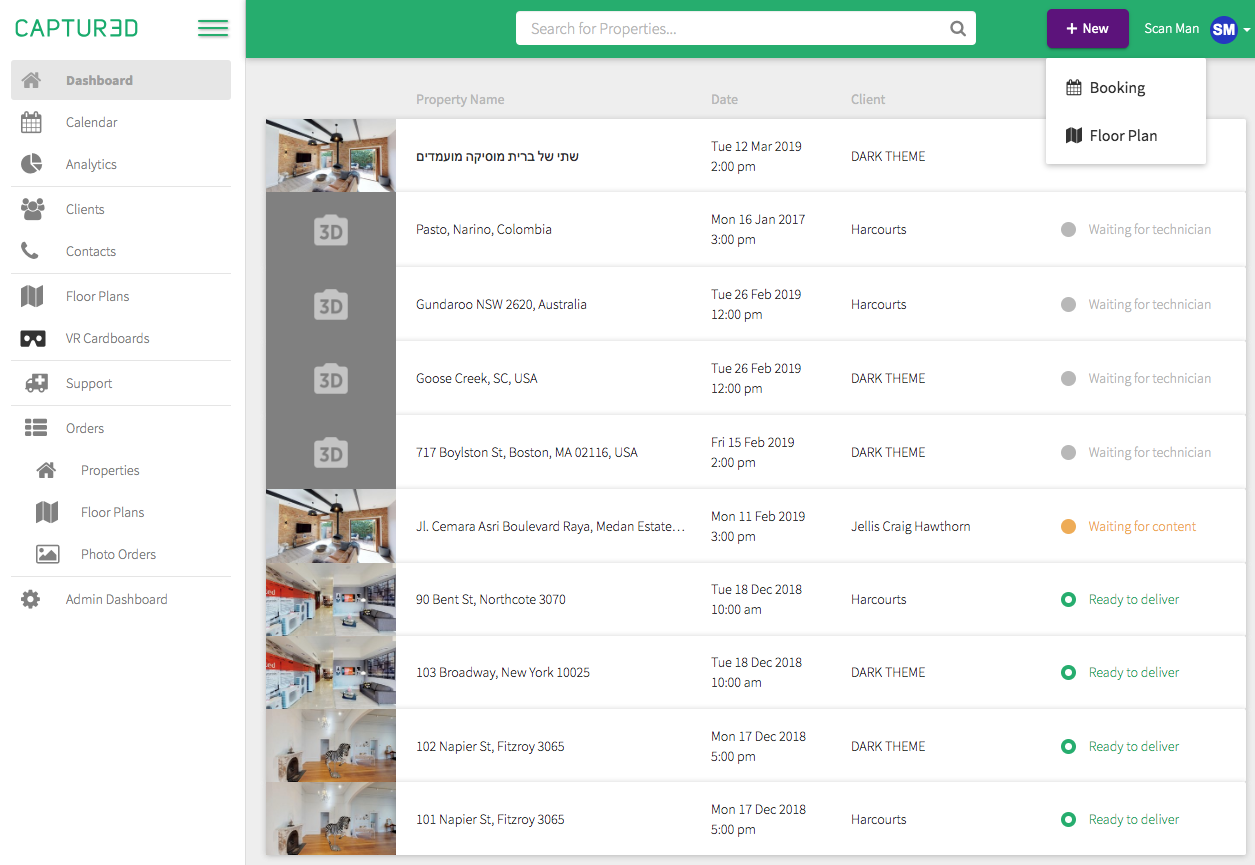 2. Enter the property street address and confirm the booking time and date.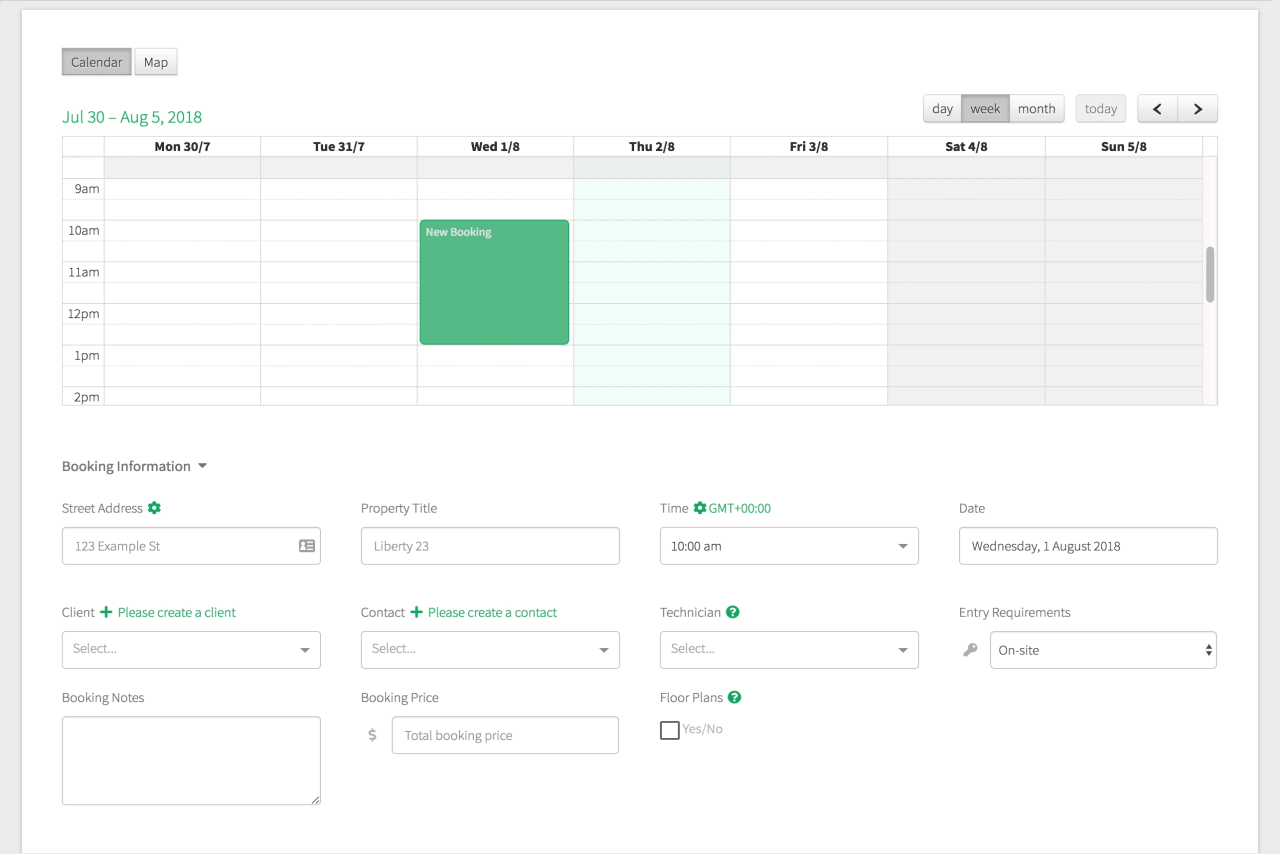 Select or create a 'Client'. The client's logo, branding colour and website URL will feature on all 3D tours created for this client.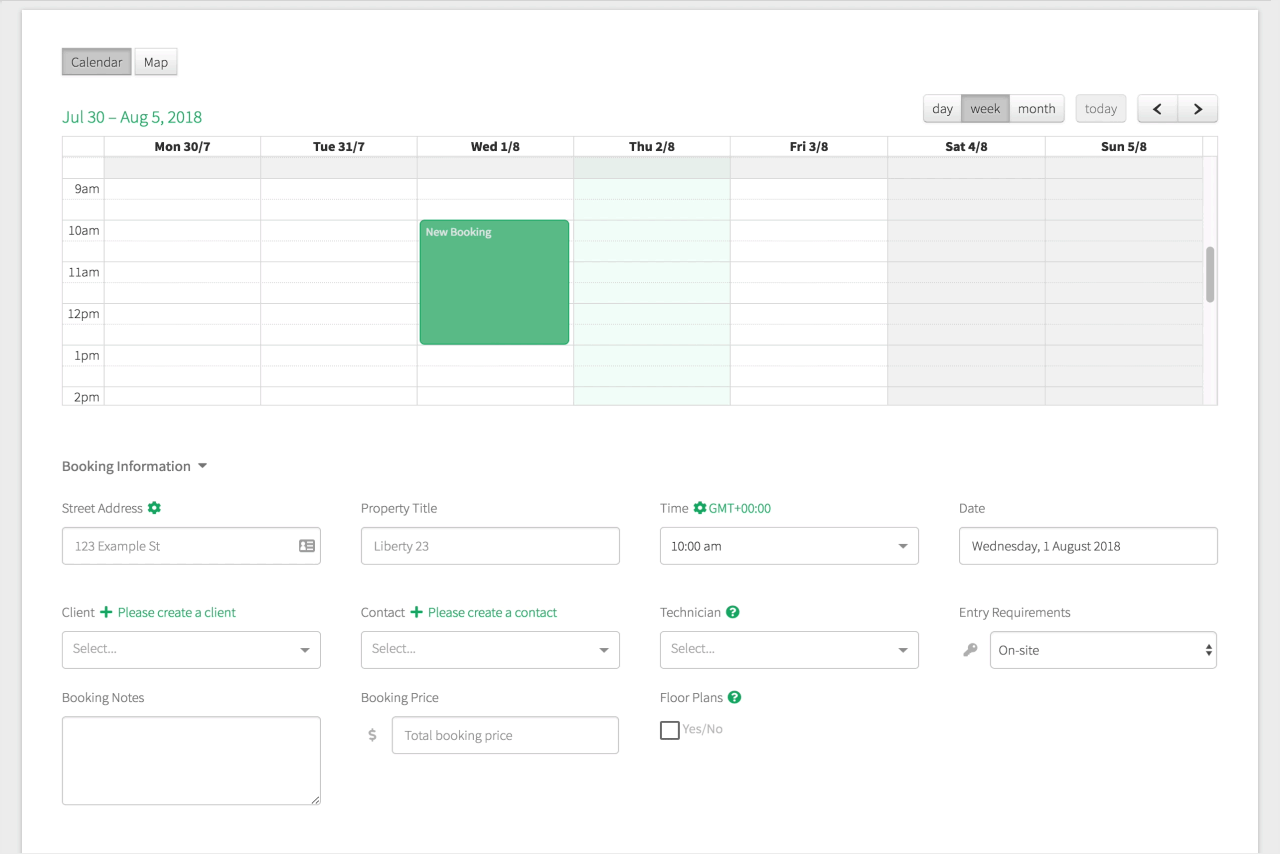 The 'Contact' will receive a booking confirmation email and a 24 hour booking reminder.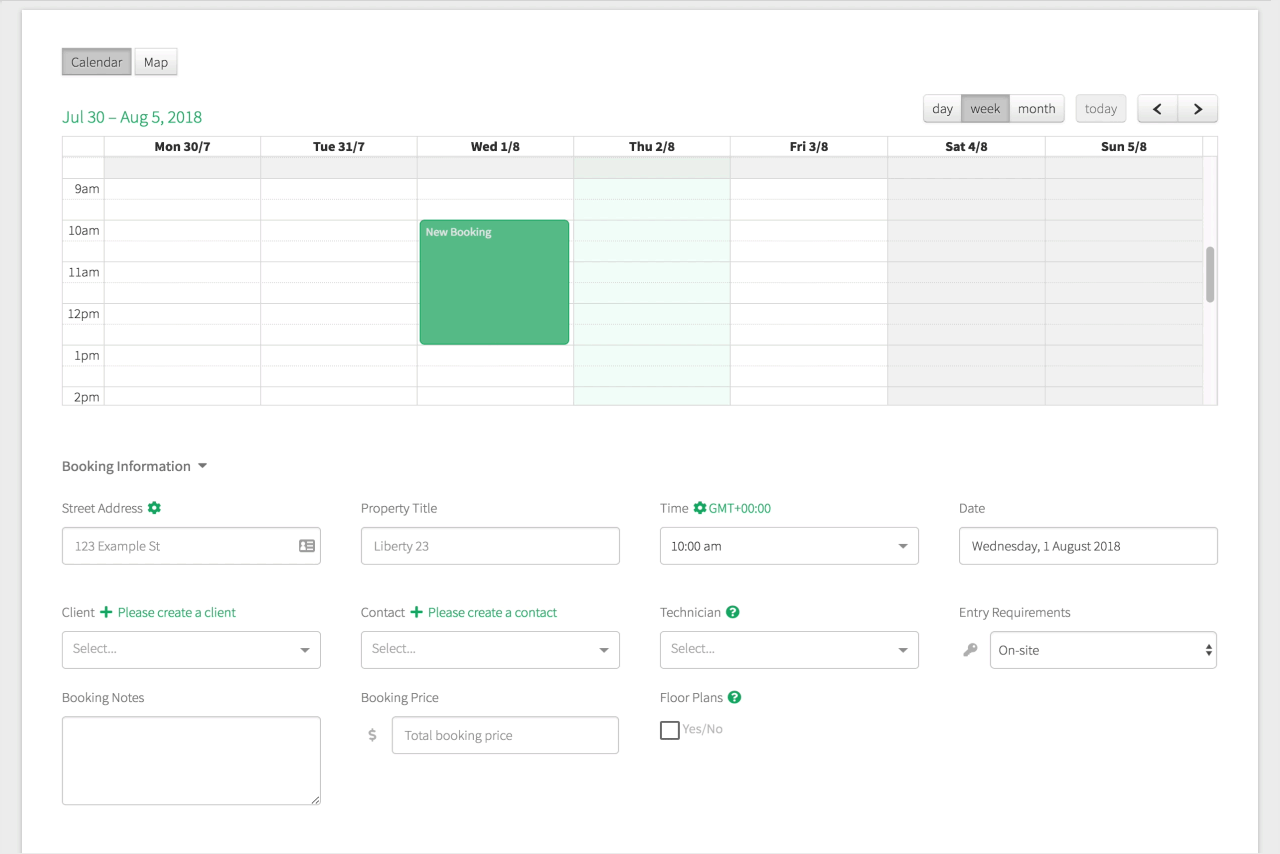 Select the 'Technician' who will be responsible for scanning the property. Both The 'Contact' and 'Technician' will receive an email and a 24 hour booking reminder.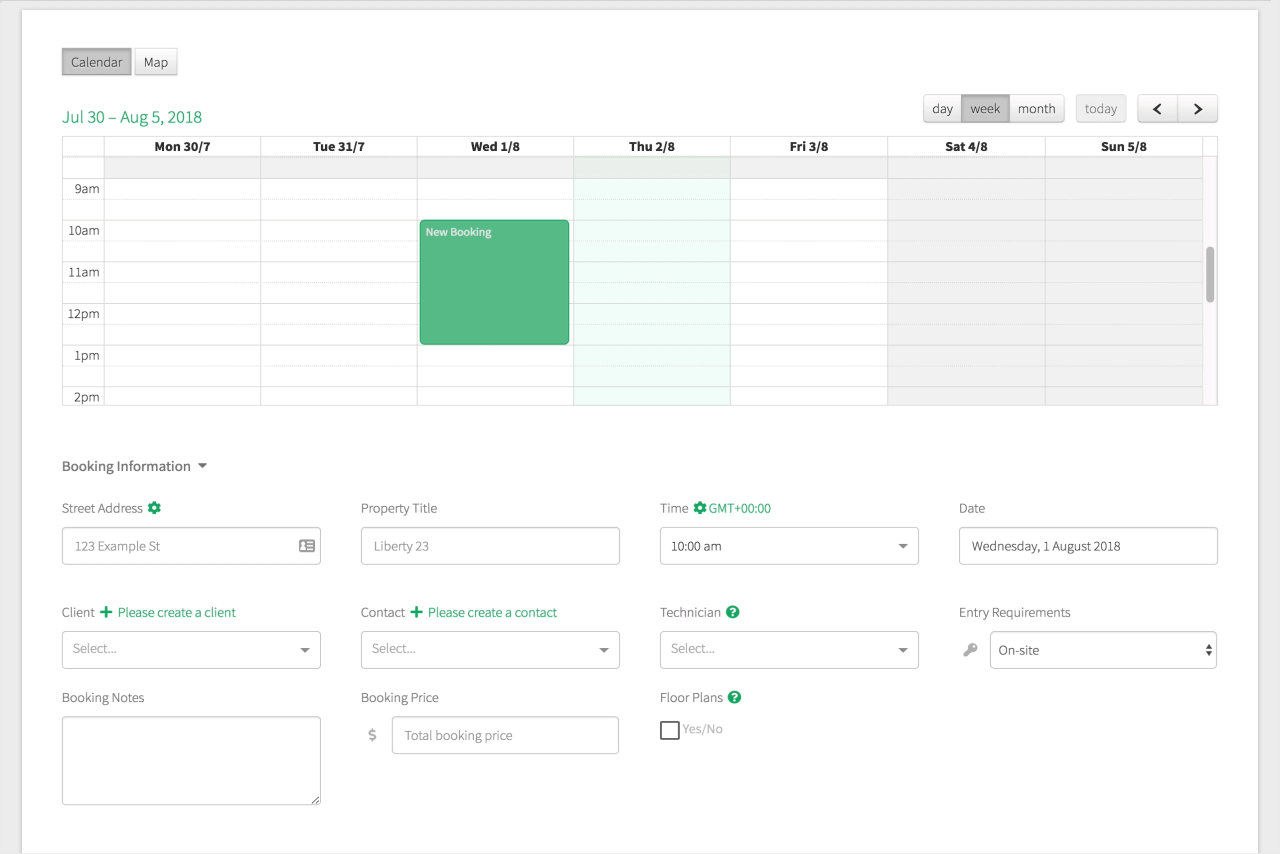 Add entry requirements, booking notes and the booking price. To order a Floor Plan, make sure the box is checked.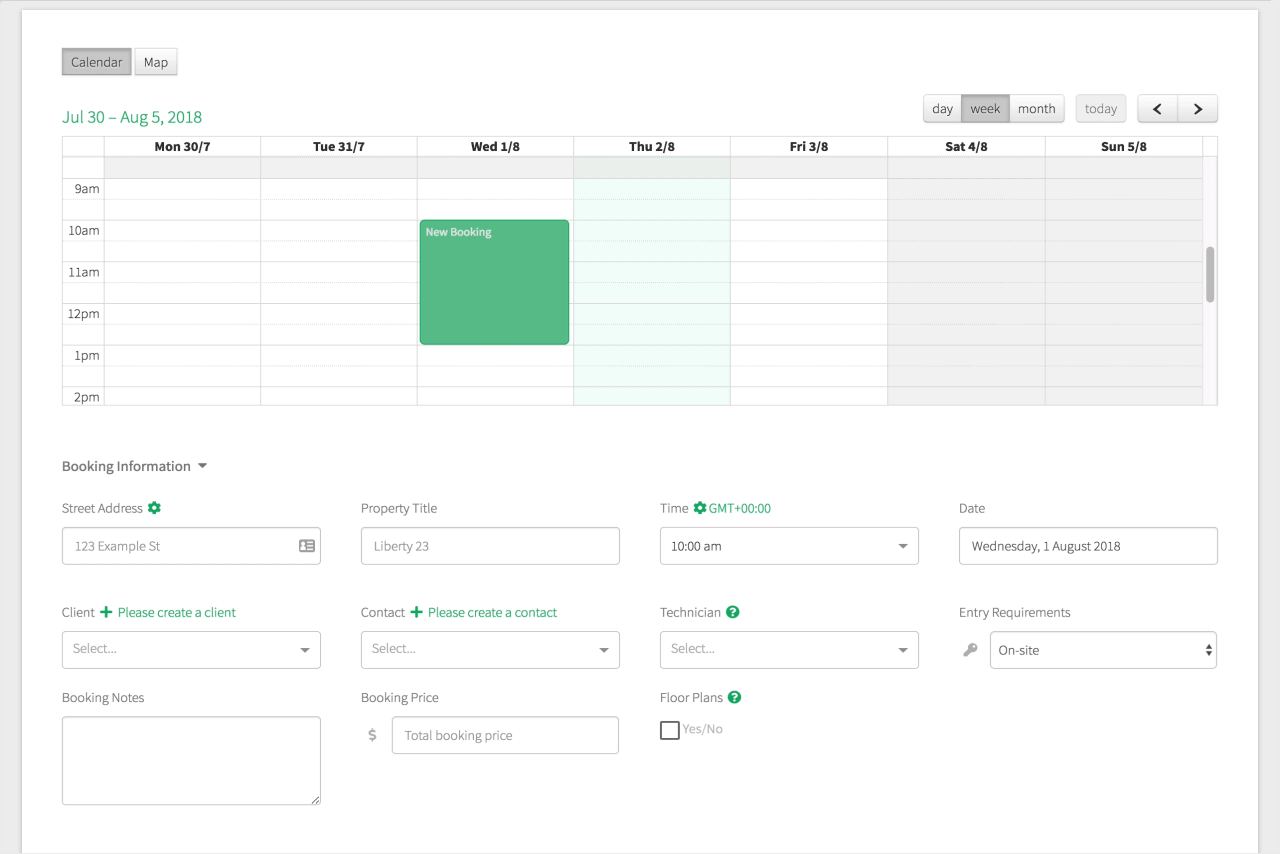 3. Property information is optional, although the information will be featured on the One Page Website. You can always add this info in later within your Dashboard.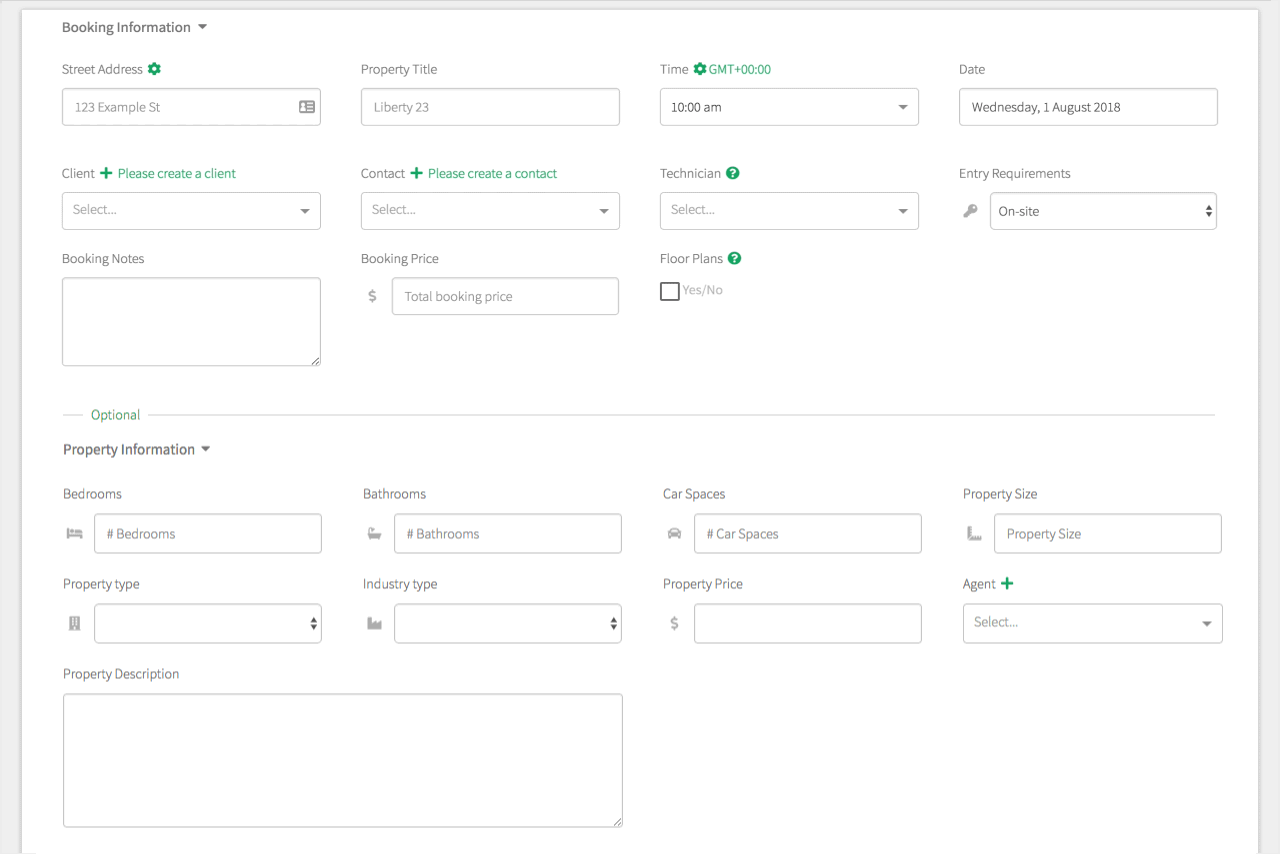 4. Than scan your space, upload to Matterport and all assets will be delivered back to you within 12-24 hours!