Use this 'Booking' option when ordering content for an upcoming Virtual Tour that hasn't been scanned yet. If you have already scanned a property and uploaded it to your Matterport Cloud, please use the 'Virtual Tour' option for ordering your content/integrating branding etc.
To create a booking for an upcoming scan, click the '+New' button in the top-right corner, then click 'Booking':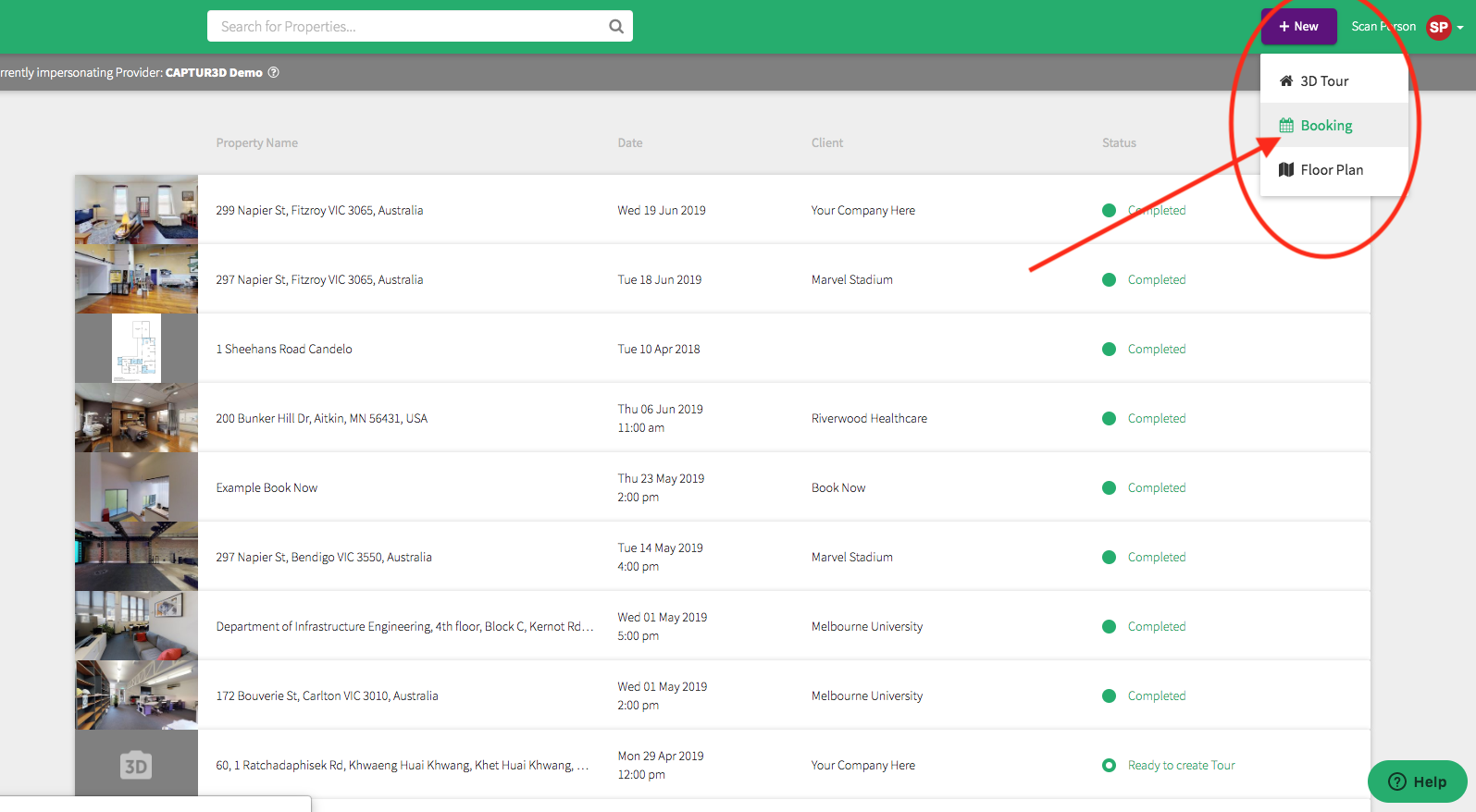 Enter the property street address and confirm the booking time and date: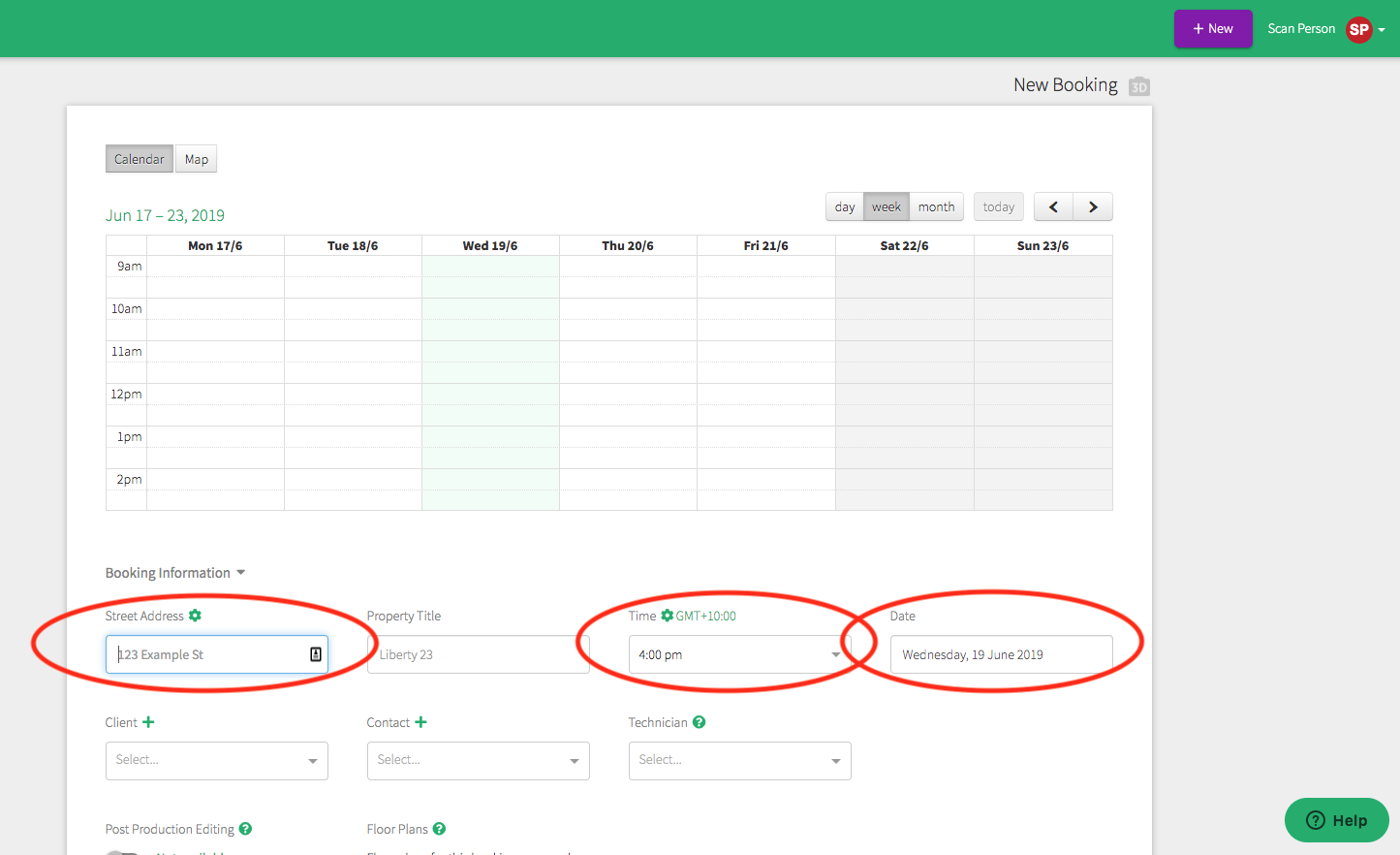 Select or create a 'Client'. The client's logo, branding colour and website URL will feature on all Virtual Tour created for this client, as well as their preferred floor plan style: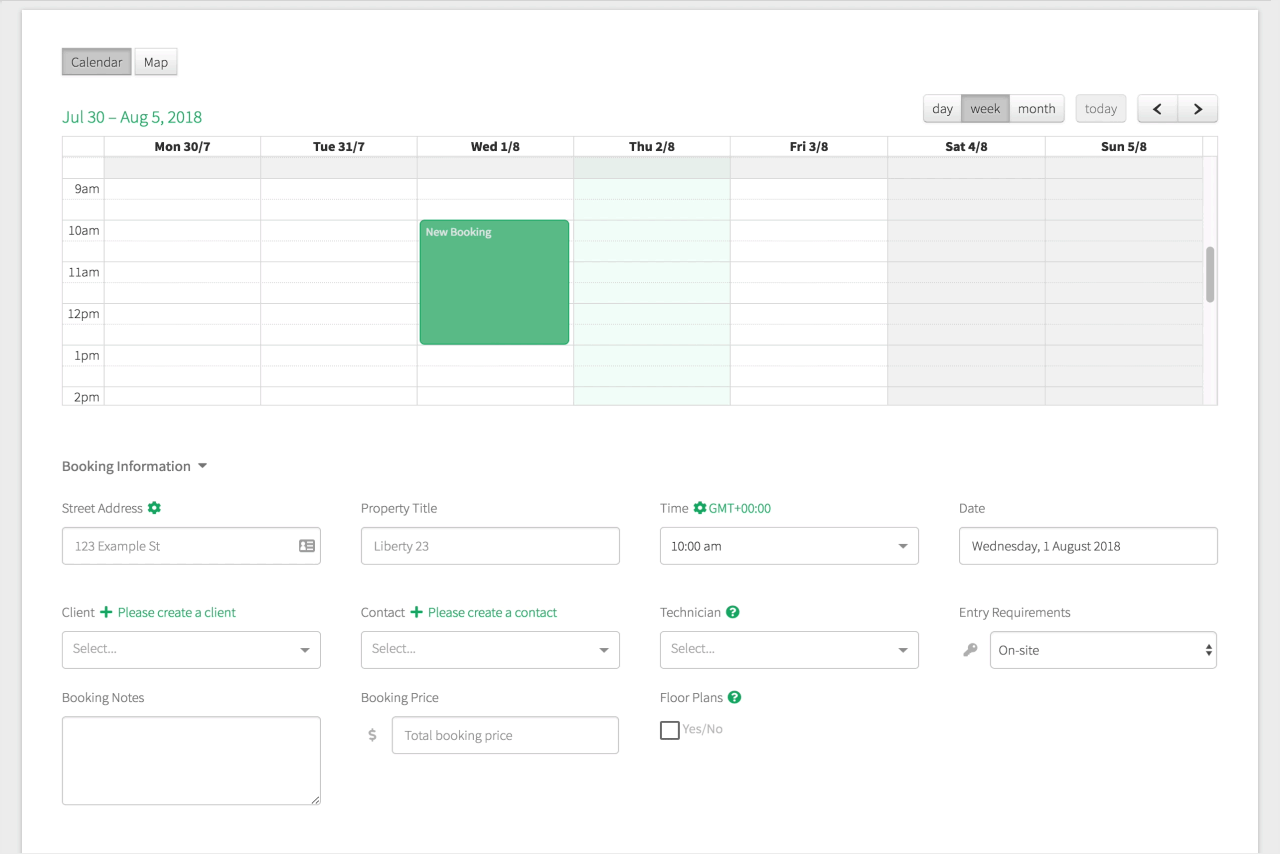 The 'Contact' will receive a booking confirmation email and a 24 hour booking reminder.
If you would like to keep all email confirmations and reminders internal, please put yourself/your colleague as the Contact - otherwise select the best external contact at your Clients business: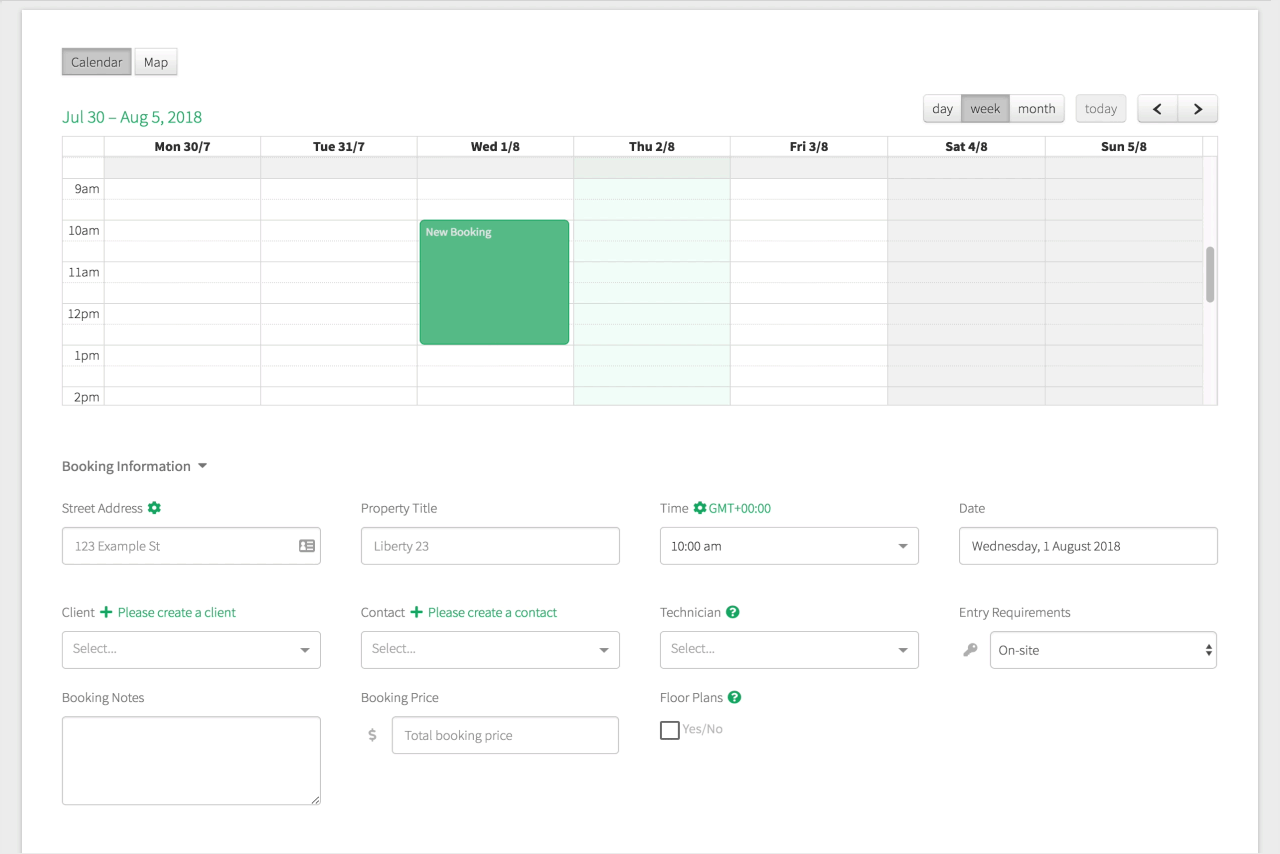 Select the 'Technician' who will be responsible for scanning the property. Both The 'Contact' and 'Technician' will receive a confirmation email and a 24 hour booking reminder: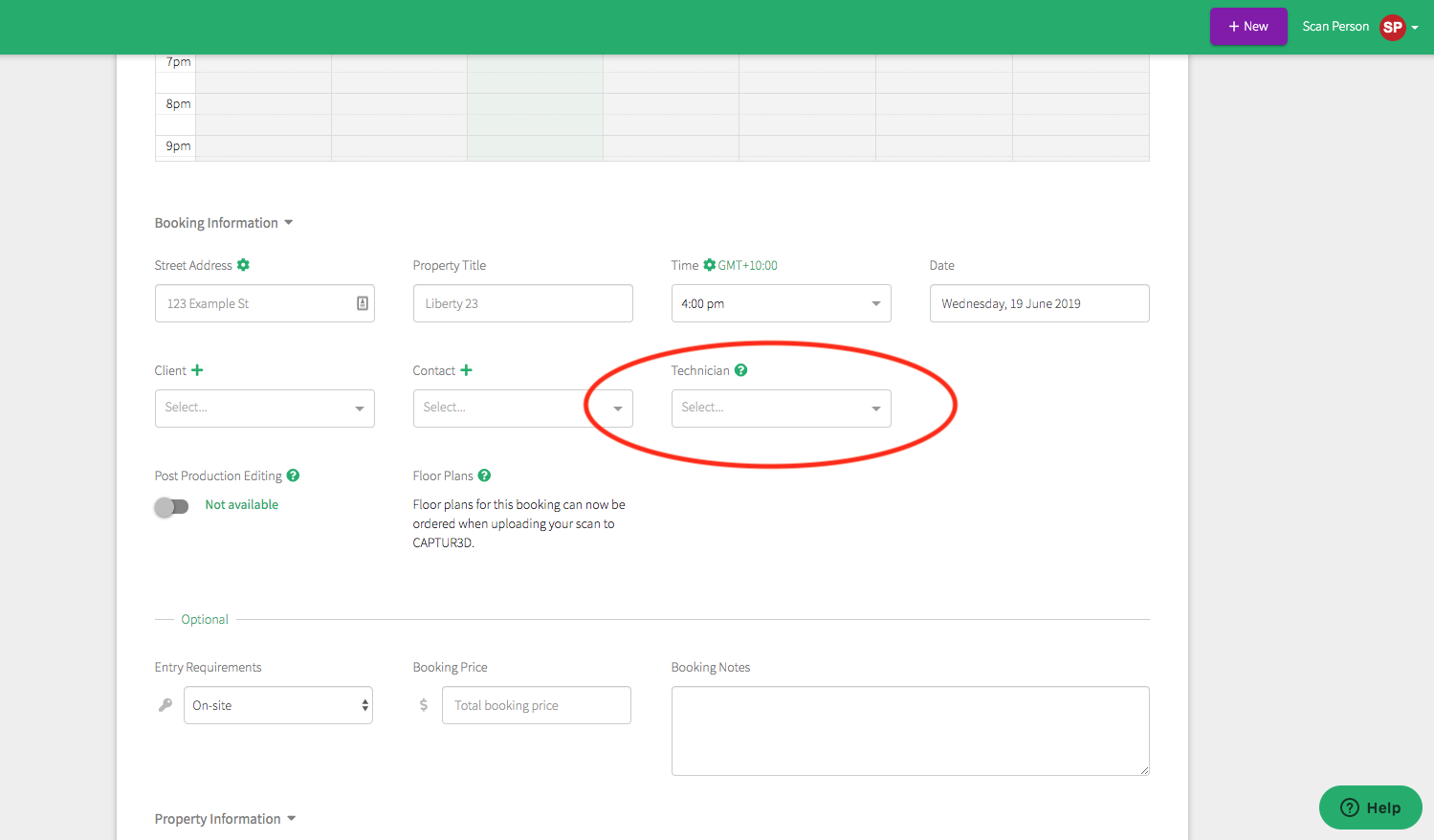 Choose wether you would like Post Production or Floor Plan & Site Plans for this property.
If you choose Post Production, our team will create either a 'Highlight Reel' or 'Walkthrough' for your Virtual Tour, and remove any unnecessary sweeps in your Virtual Tour - ensuring the most intuitive journey through the property: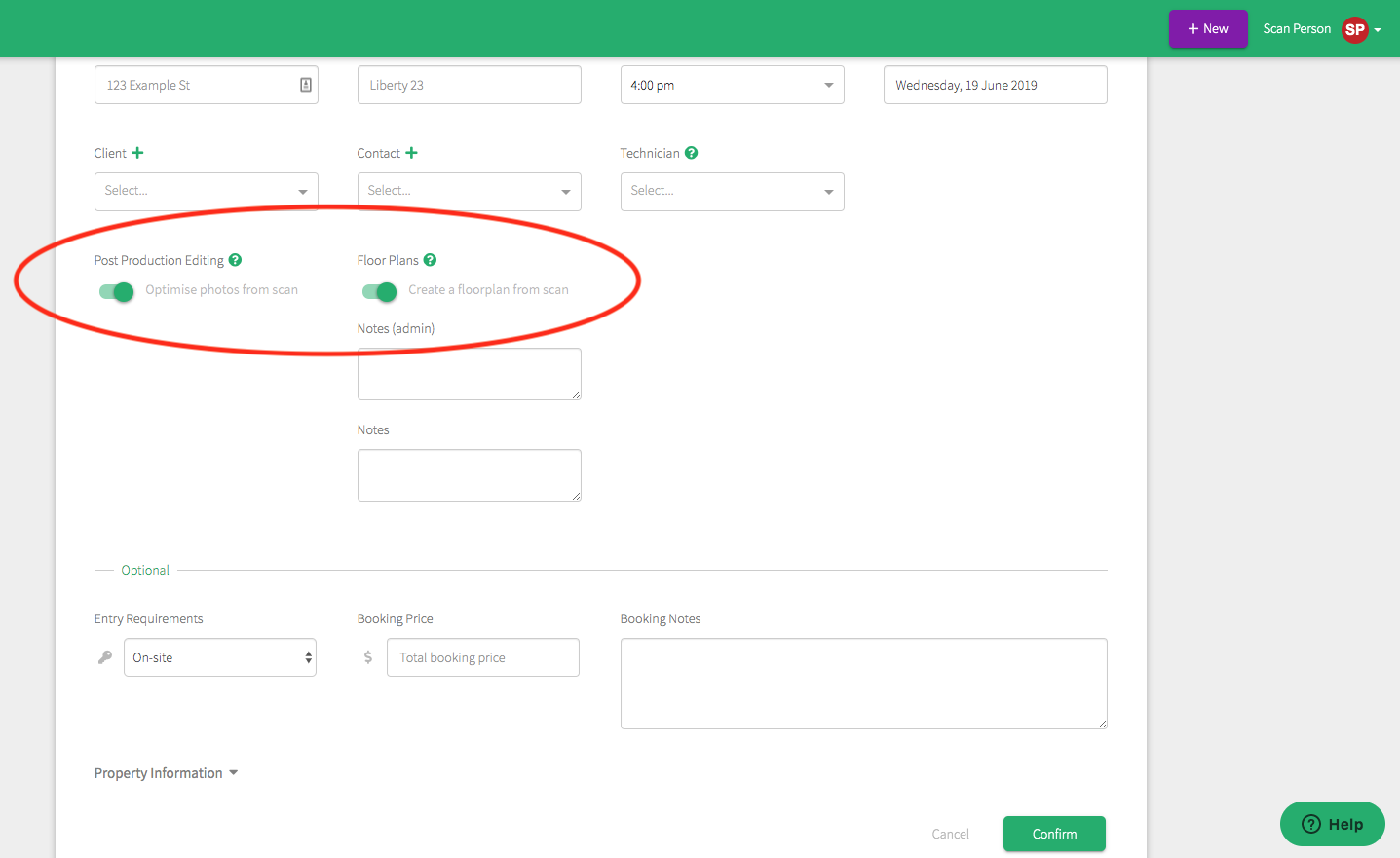 'Property Information' is optional, although the information will be featured on the Single Property Website. You can always add this info in later after all your content has been delivered - by clicking 'Edit' in the Content section of the respective property:
Then scan your space, upload to Matterport and (providing you've completed Matterport Collaborator Access correctly), all assets will be delivered back to you within 12-24 hours!