New clients and contacts can be setup either when creating a booking or by navigating to the 'Client' tab in the navigation bar.
From the clients page, you can edit the account details and amend their 3D tour branding, and review the status of any of their bookings.
To create a client, click 'Accounts' then select 'Clients'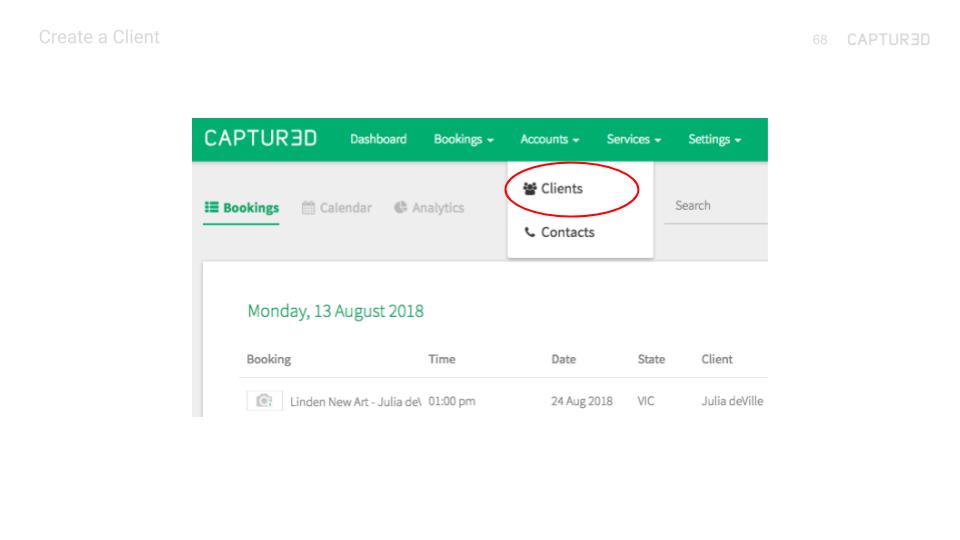 Enter the Client's information, branding and floor plan style and click 'Create' (you can order custom floor plan templates for clients by clicking the 'Order Floor Plan' button on the dashboard page).
You can select a default floor plan style for your client or if they require a custom template, click 'Services', 'Floor Plans' then 'Create a Template'.