1. Login to your Matterport Cloud account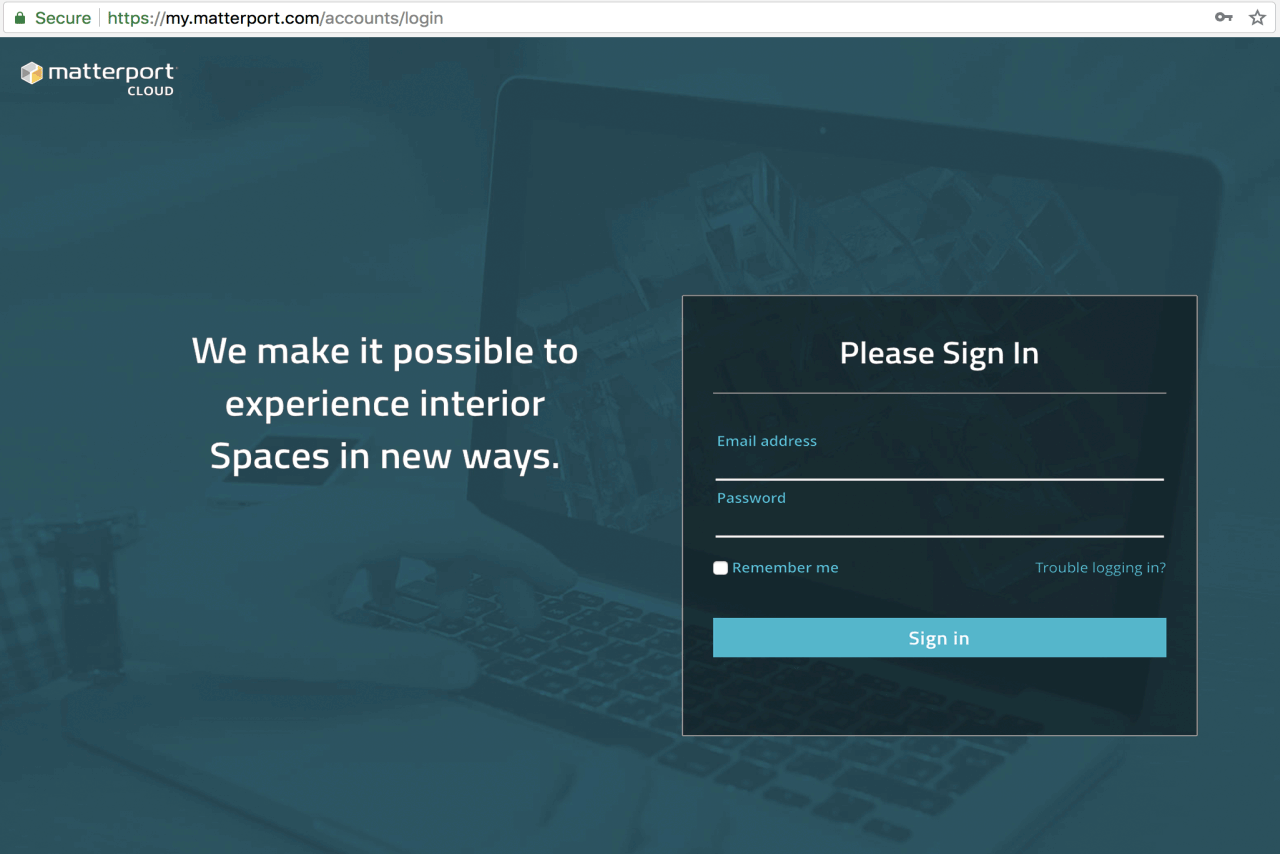 2. Add a 'Collaborator'
Click the Collaborators icon along the top banner of the page:

3. Invite a 'Collaborator' 
CAPTUR3D requires a unique login to your account, which uses your business name within the 'email address' field.
For example, if your business name is EXAMPLE INC, then you would enter processing+exampleinc@captur3d.io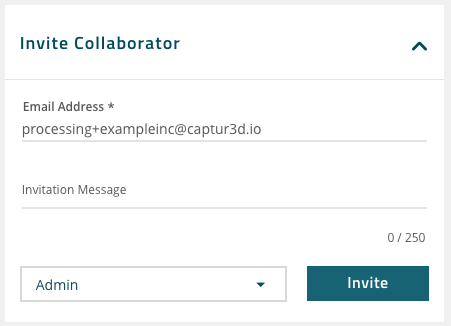 4. Provide access to your account
Make sure 'Admin'* is selected, then click the 'Invite' button: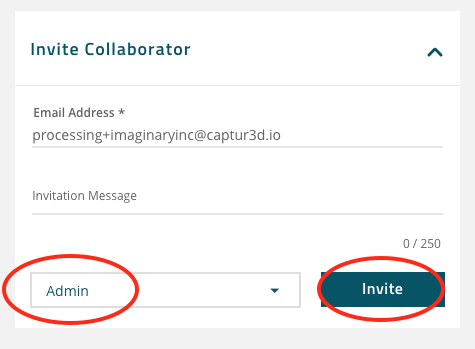 *Please note that this will provide CAPTUR3D with Admin access to your account. If you do not wish CAPTUR3D to have Admin access, please contact our support team at support@captur3d.io and our team will guide you through this process.