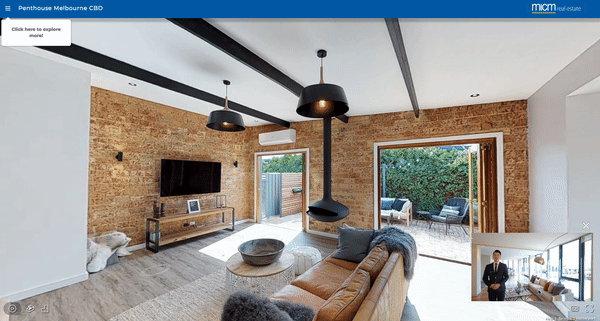 With CAPTUR3D, you can overlay video content directly onto your Matterport scans, providing an additional layer of immersion and interaction to your Matterport scans.
Choose between 'mini' display mode (shown below) as well as a full screen mode upon loading

Easily integrate video through either a video file, or by copying/pasting a URL
To integrate video content into your Matterport scans:
1. Click the 'Video' tab in the content section of your desired property: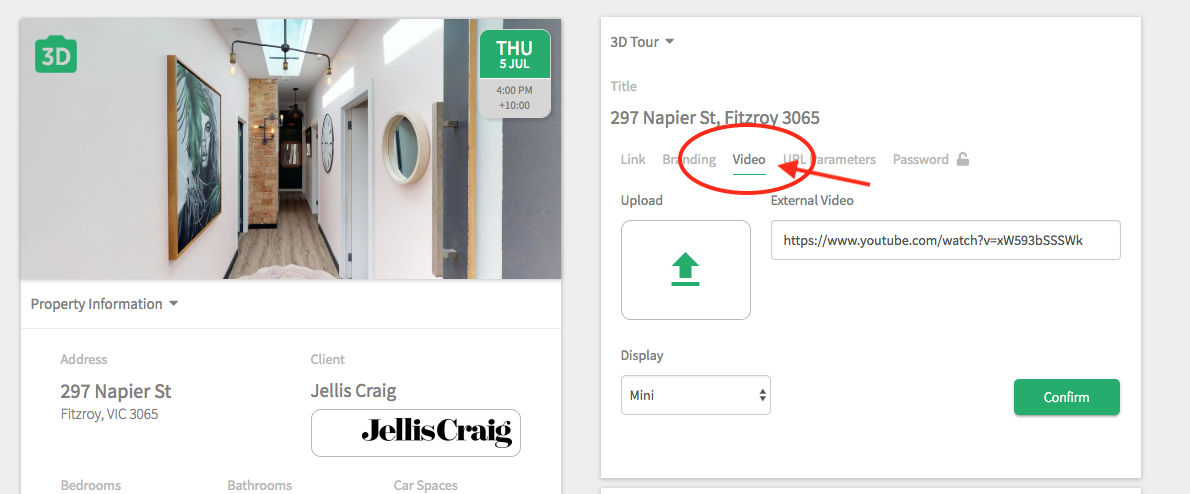 2. Upload a video, or paste the URL into the required field.
3. Choose the display mode of how you would like the video to appear in your tour (full screen window or 'Mini' display'.