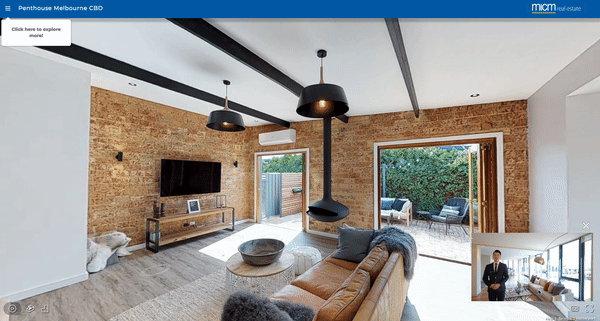 With this feature you can add video content directly onto your Matterport Virtual Tour, providing an additional layer of immersion and interaction.
Choose between mini screen mode as well as a full screen mode upon loading

Easily integrate video through either a video file, or by copying & pasting a URL (Youtube/Vimeo)
To add a video into your Virtual Tour:
1. Click the Video tab in the content section of your Property page.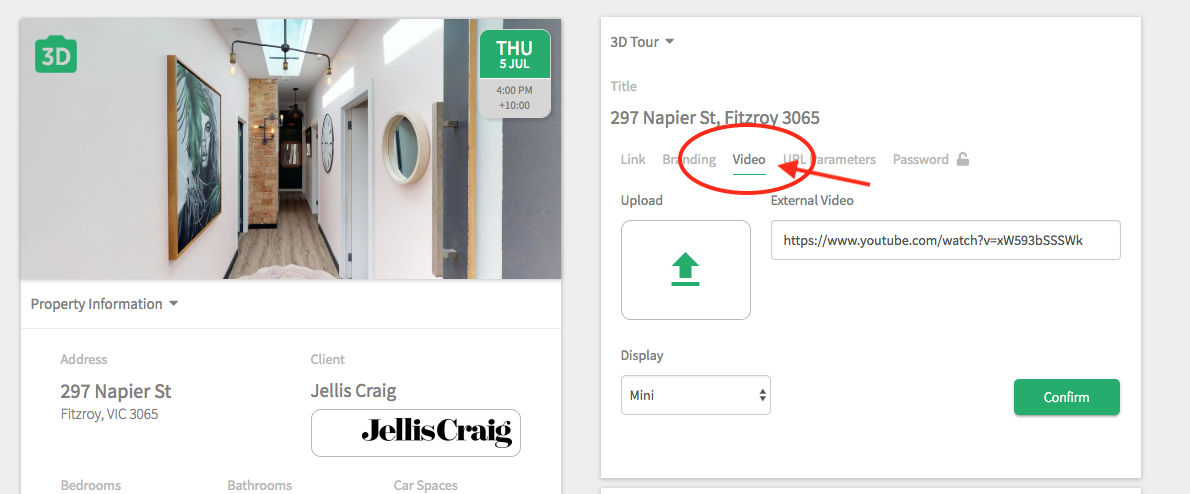 2. Upload a video, or paste the URL into the required field.
3. Choose either the mini screen or full screen mode.