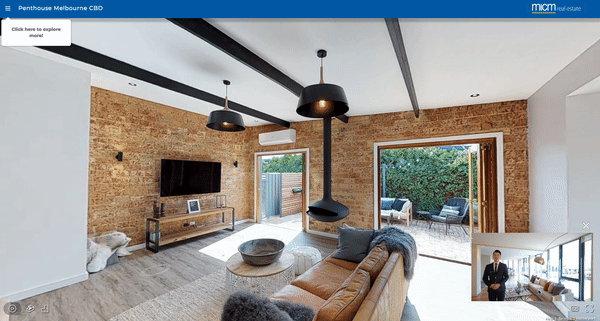 With this feature you can add video content directly onto your Matterport Virtual Tour, providing an additional layer of immersion, branding and interaction.
We currently accept YouTube URL's, Vimeo URL's and MP4 uploads.
Choose between mini screen mode as well as a full screen mode upon loading

Easily integrate video through either a video file, or by copying & pasting a URL (Youtube/Vimeo)
To add a video into your Virtual Tour:
1. Under the 'Assets' tab click 'Upload' in the 'Videos' module: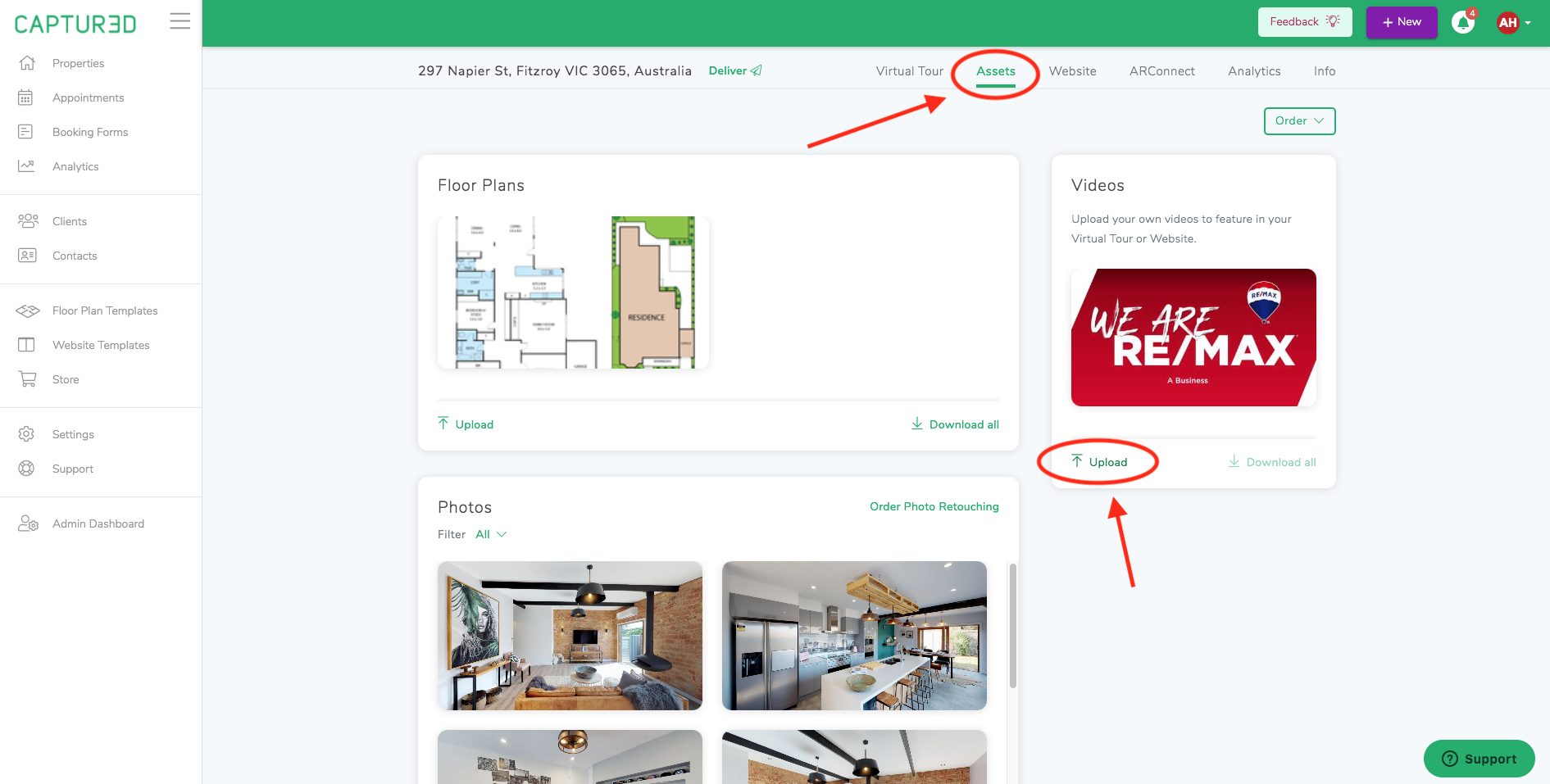 2. Upload a video, or paste the URL into the required field and then click 'Upload' to confirm.