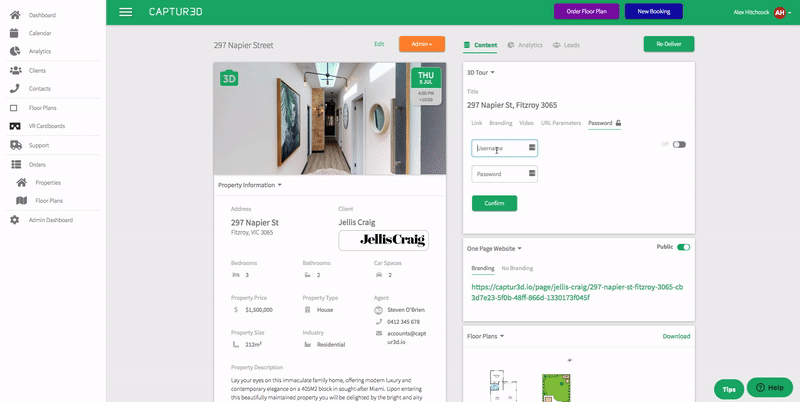 CAPTUR3D's Password Protection feature allows you to secure any of your Matterport spaces with a username and password - providing an extra layer of security for private or sensitive scans.
You can toggle password protection on/off from your CAPTUR3D Dashboard at any time. 
To add password protection to your tour, follow these steps:
1. Go to the desired property within your CAPTUR3D Dashboard.
2. Click the 'PASSWORD' tab in the content section (just below the property address)
3. Type your desired username and password and toggle the button to ON and click CONFIRM: