Creating a Client will allow you to integrate their branding, logo and preferred floor plan style into your order.
From the clients page, you can edit their account details, amend their branding/logo shown in the Virtual Tour and review the status of any of their bookings.
You can create a new Client by clicking Clients in the left-side menu in your CAPTUR3D Dashboard: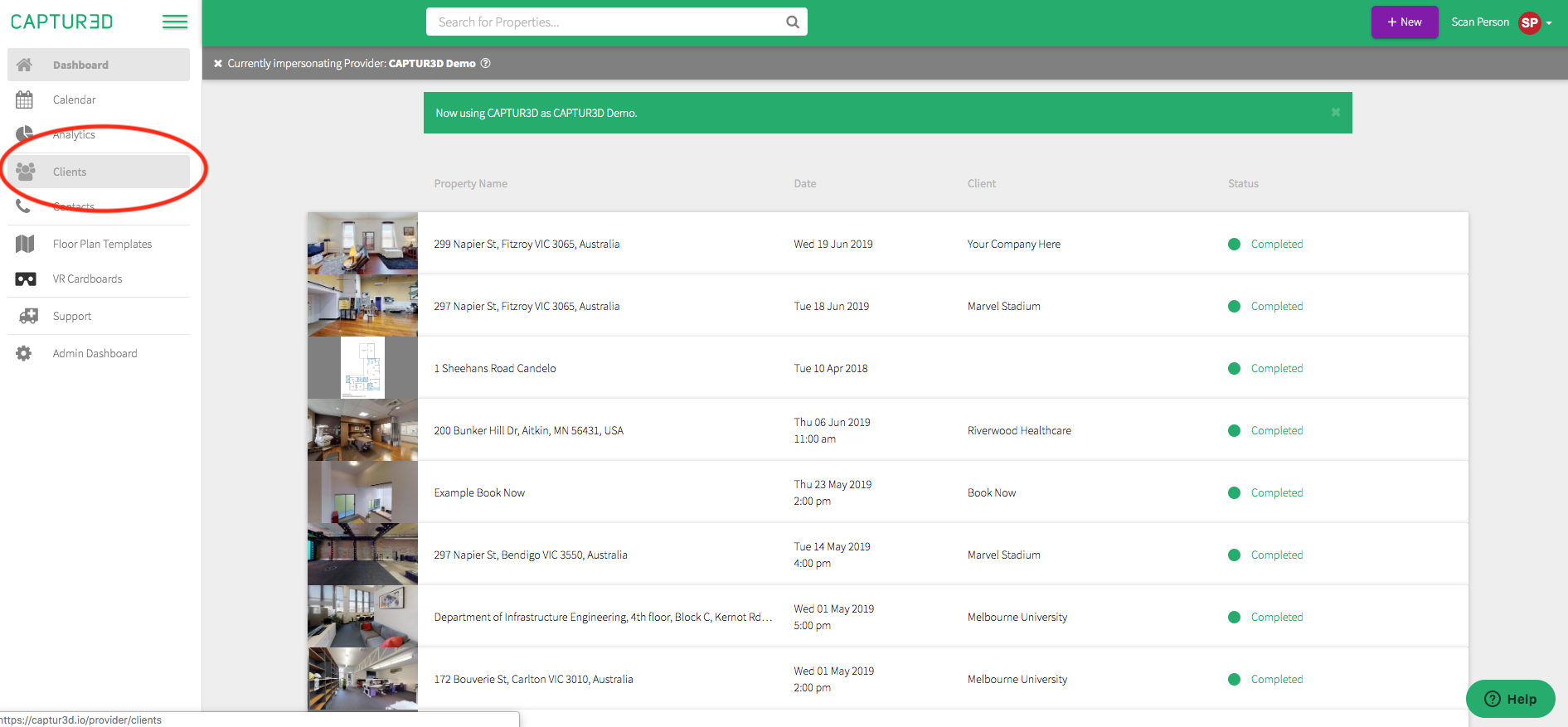 Enter the Client information, upload their logo, branding and preferred floor plan style and click Create.
Once saved, this Client can now be selected when ordering content and integrating branding into your Virtual Tour. The Client branding will show in both the Virtual Tours branding bar, and the one Page Website branding bar. Please see below for examples of both:
Virtual Tour:
One Page Website: