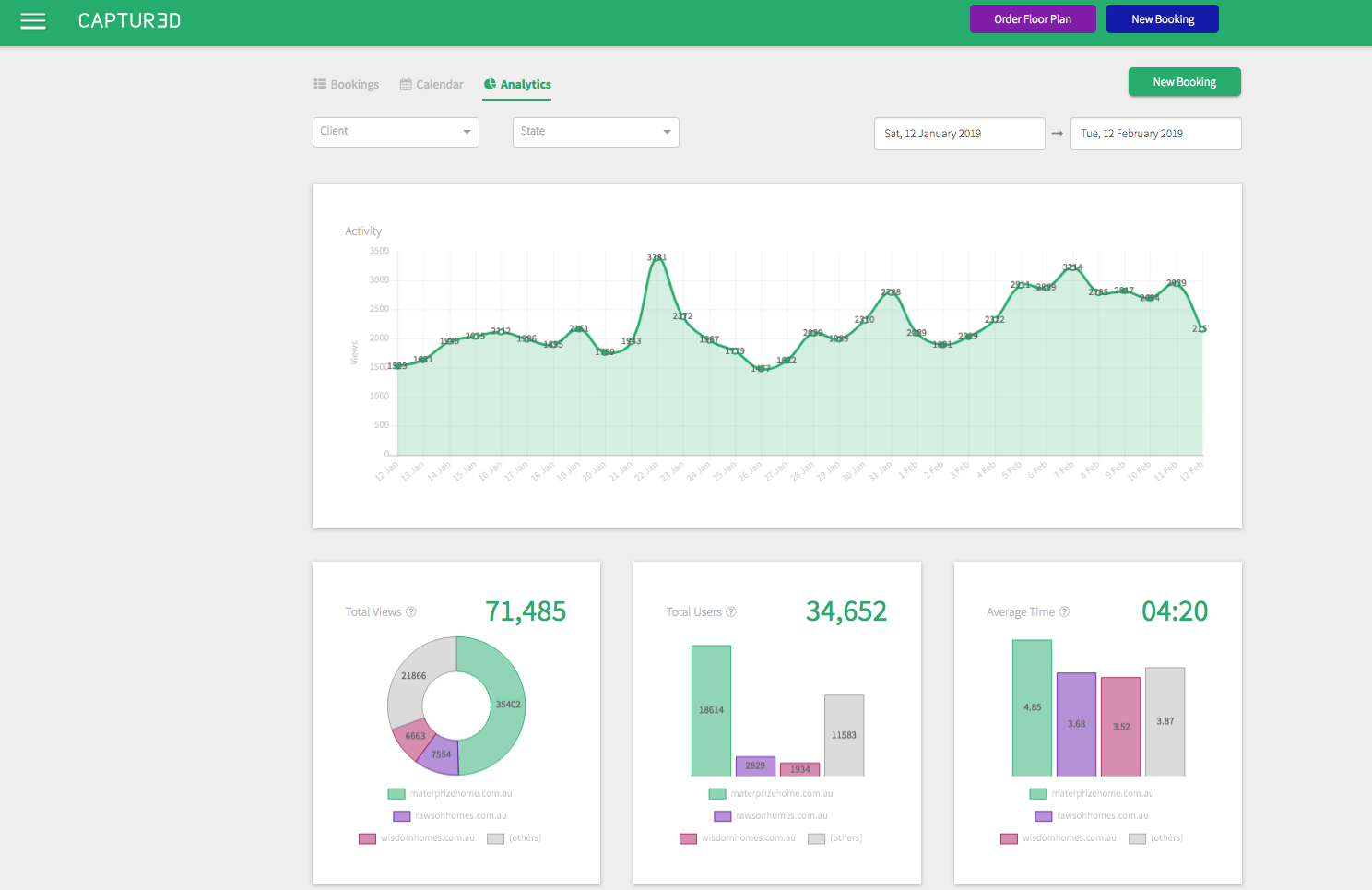 CAPTUR3D provides detailed analytics reports for each individual scan - including the total number of views, number of unique viewers, and the average time spent on the Virtual Tour.
We also provide analytics data for total number of scans. You can filter the data through custom date ranges, as well as by 'Client' and 'State'.

We also provide more granular information, such as which website a user has viewed/accessed the Virtual Tour from.

The analytics data can be exported into a .CSV or pdf file for easy sharing.
Automated analytics reports can be scheduled to clients for each booking. You can choose between 2, 4 and 6 weeks.