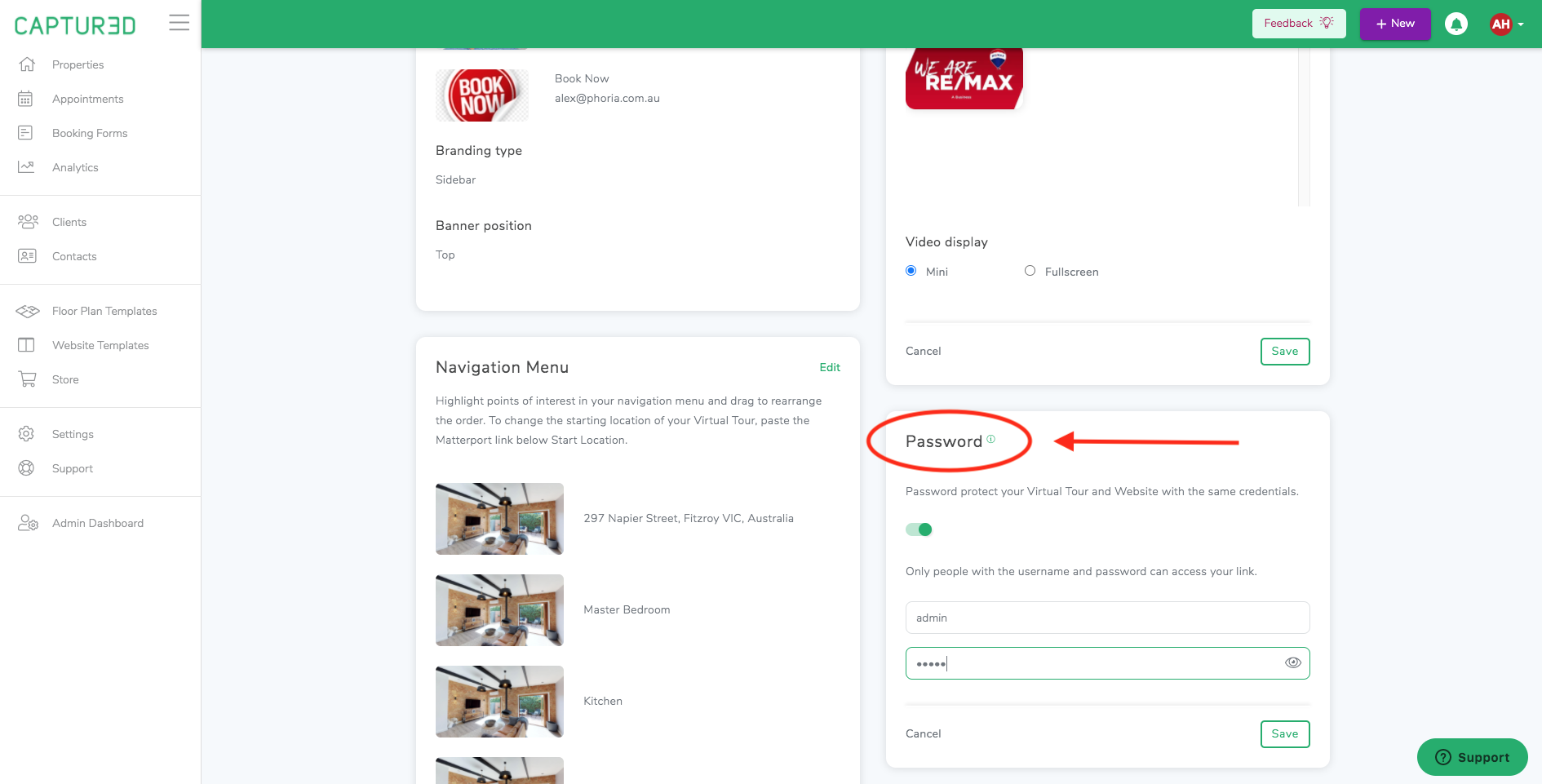 The Password Protect feature allows you to secure any of your Matterport Virtual Tours with a username and password - providing an extra layer of security for private or sensitive scans.
You can toggle Password Protect on/off from the Property Page at any time.
To add Password Protect to your Virtual Tour, follow these steps:
1. Go to the desired property within your CAPTUR3D Dashboard.
2. Click the Overlay button within the Virtual Tour tab in your chosen Property Page.
3. Type a username and password and then click Save.
4. To turn off Password Protect simply click the toggle to off