CAPTUR3D provides high quality photo retouching - not only for your Matterport snapshots, but also for your photo sphere 360° Views.
You can also upload your DSLR photos, or iPhone/Android photos and we will deliver the retouched photos back into your Property Dashboard.
Retouched photos will be uploaded to your CAPTUR3D Dashboard within 12-24 hours:
To make a new order, just click '+New' and select 'Photo Retouching' from the dropdown menu:

You can add retouch notes to each photo depending on what you require.
You can also order Photo Retouching after ordering a virtual tour or floor plan in the content section of your chosen Property. To do this, select 'Order Photo Retouching' at the top of the 'Photos' section: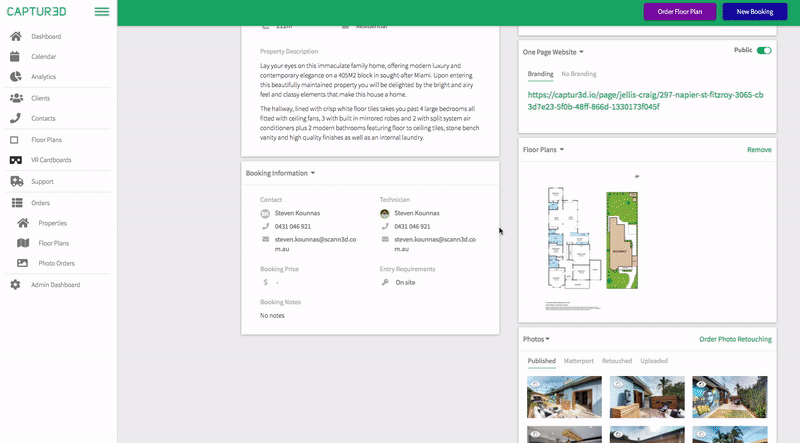 Once a photo has been retouched, it will be returned to the 'Photos' section of your chosen property, in the 'Retouched' tab. You can see which photos have been retouched by the icon in the top-right corner of each photo: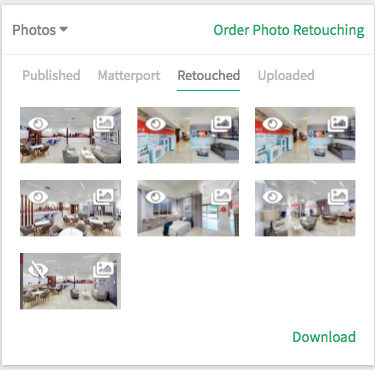 You can also drag and drop your photos within the property page of your CAPTUR3D Dashboard - allowing you to easily reorder the highlight reel photos on your One Page Website: