CAPTUR3D provides high quality Photo Retouching - particularly real estate photo editing services. We can provide photo retouching on your Matterport snapshots, and also for your equi-rectangular 360° View files.
You can also upload your DSLR photos, or iPhone/Android photos and we will deliver the retouched photos back into your Property Dashboard.
Retouched photos will be uploaded to your CAPTUR3D Dashboard within 12-24 hours.
CAPTUR3D provides a range of photo retouching, including:
Day-dusk enhancement

Object removal

Reflection removal

Sky/grass enhancement

Perspective correction

Stitching errors (where possible)

General touch ups
To make a new order, just click '+New' and select 'Photo Retouching' from the dropdown menu. You can add retouch notes to each photo depending on what you require: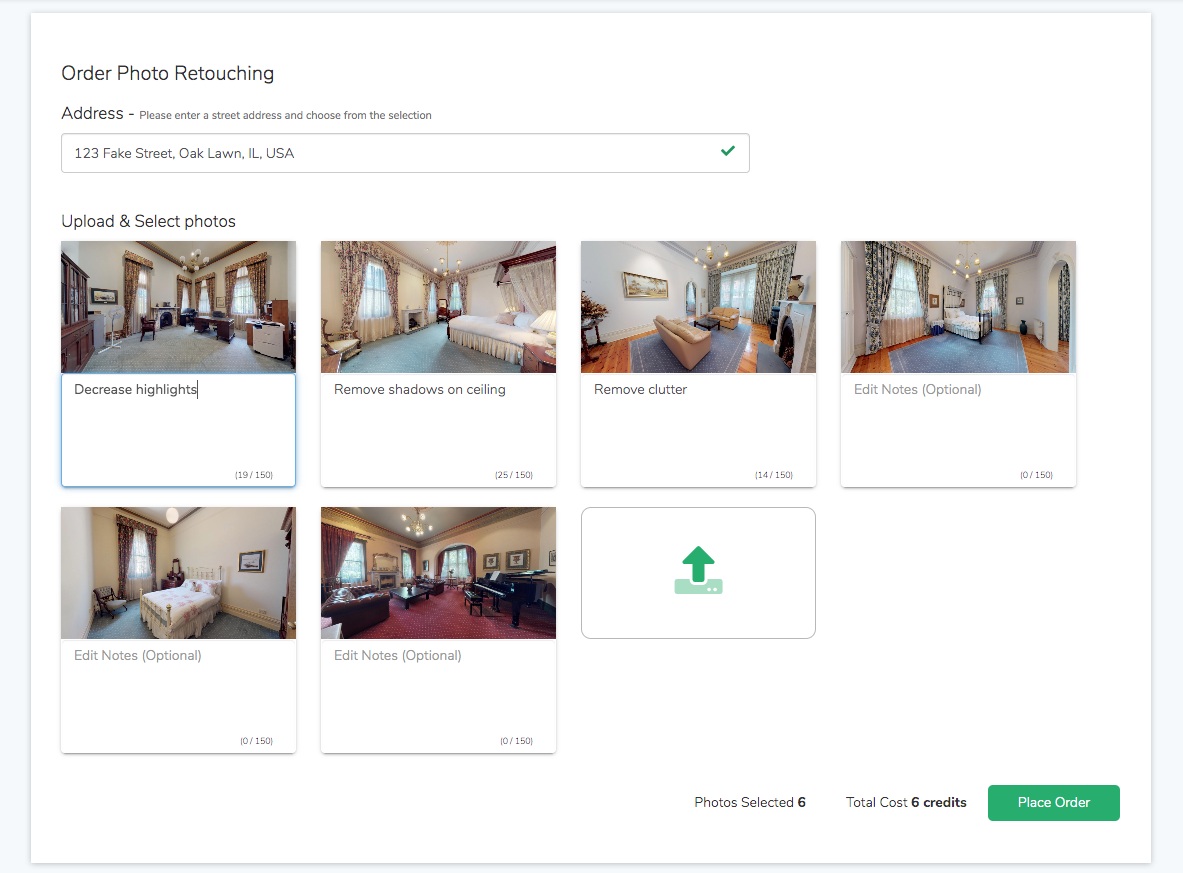 You can also order Photo Retouching within your desired Property Page. To do this, select the Assets tab, then click Order in the top-right corner of the page and select Photo Retouching.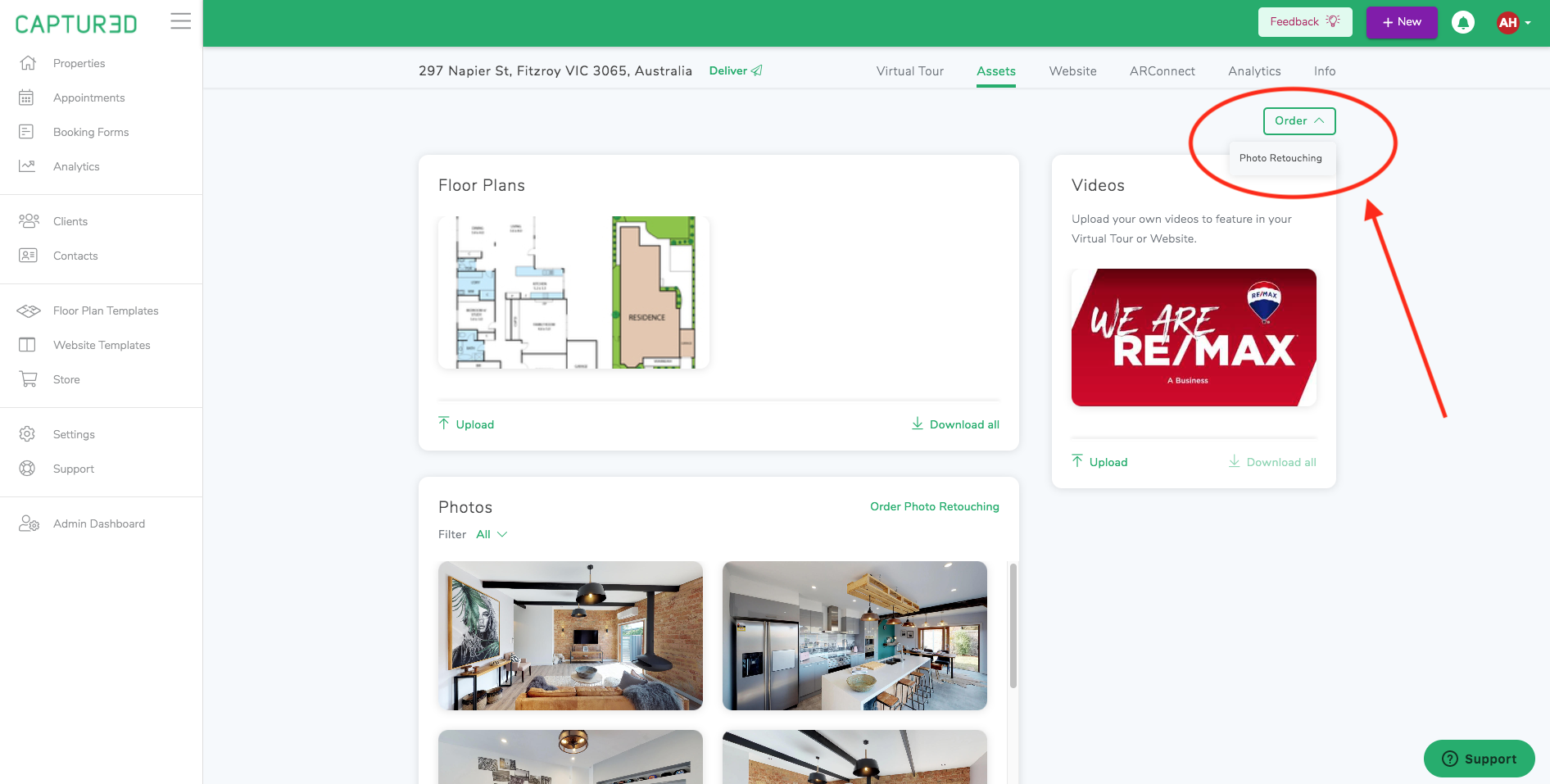 You can then select the photos you want to order retouching for, and leave any specific editing notes below each photo (e.g. enhance sky/grass, reduce highlights).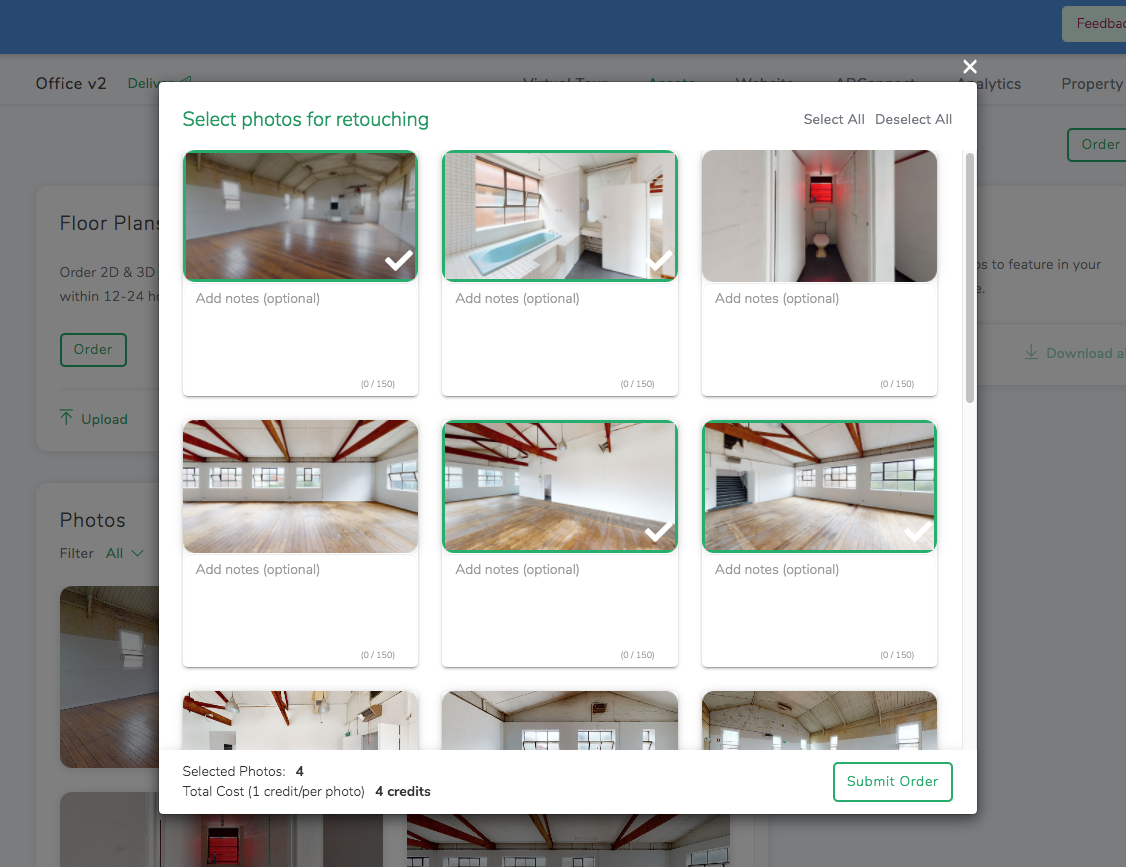 Once a photo has been retouched, it will be returned to the 'Photos' section of your chosen property, in the 'Retouched' tab. You can see which photos have been retouched by the icon in the top-right corner of each photo: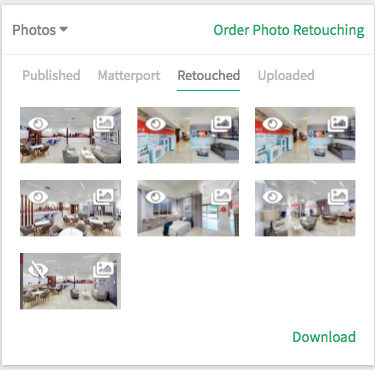 You can also drag and drop your photos within the property page of your CAPTUR3D Dashboard - allowing you to easily reorder the highlight reel photos on your Single Property Website: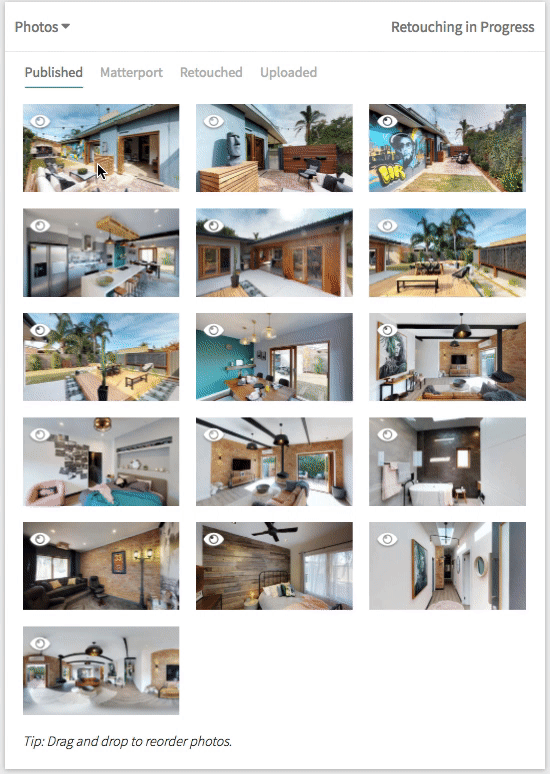 Please find some examples below of CAPTUR3D's real estate photo retouching services:
Before After