CAPTUR3D has released a new Property Page layout to help you organise all your content and assets, and ensure your experience is as easy and efficient as possible. We will be integrating some awesome new features over the coming weeks and months to help you deliver the perfect content to your colleagues and clients!
Our new Property Page is now split into 6 different tabs; Virtual Tour, Assets, Website, ARConnect, Analytics and Info. Please see below for what each of these tabs consists of:
Virtual Tour Tab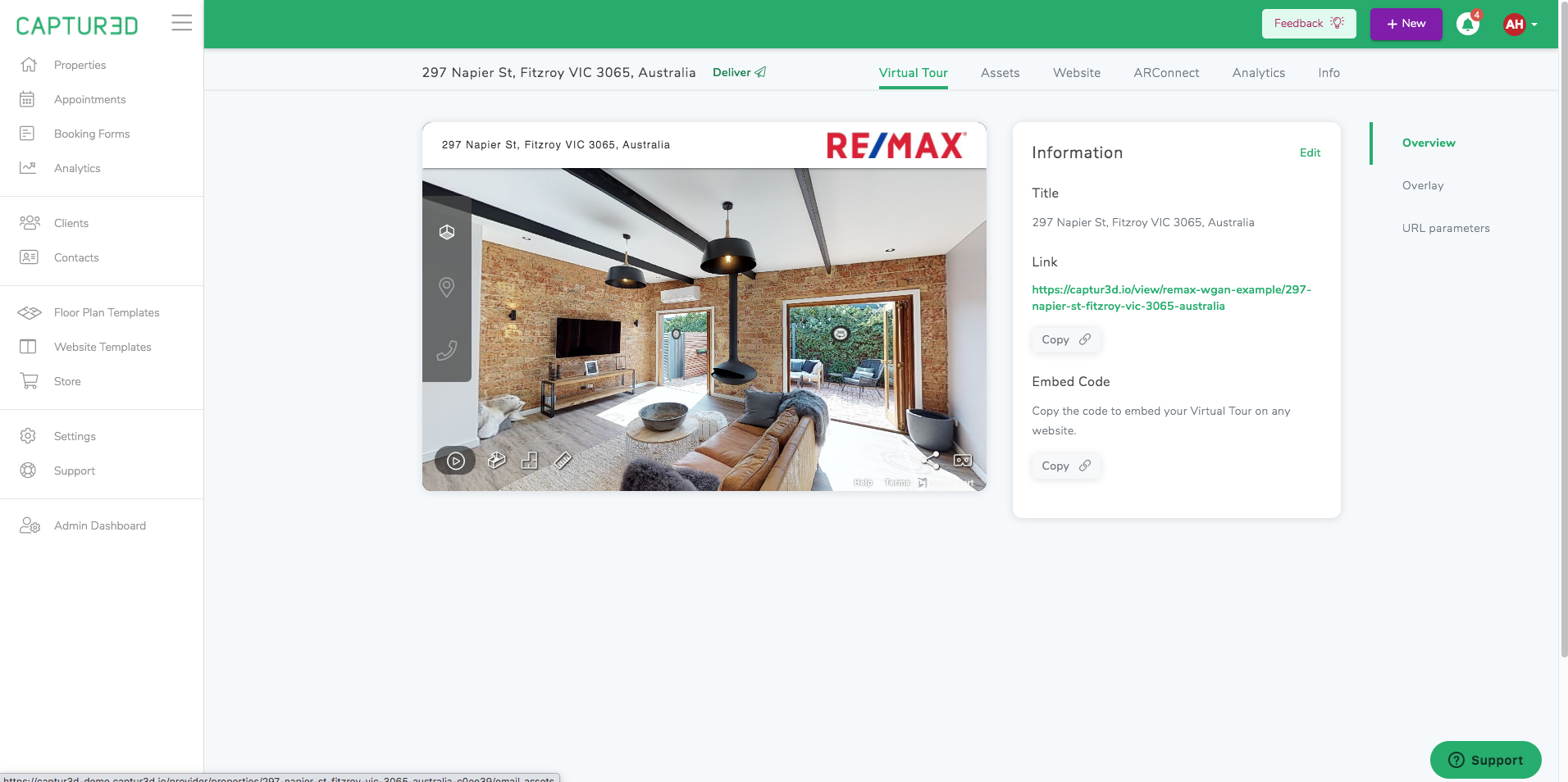 This tab opens up to the Overview of how your Virtual Tour appears publicly; including the Property title, vanity URL link, the embed code and any Overlay features you have already added to your Virtual Tour.
There are also sub-headings within the Virtual Tour tab, including Overview (mentioned above), Overlay and URL Parameters.
The Overlay section allows you to customise your Virtual Tour; including Branding and Layout, Media (maps, videos etc), Password Protection and the Navigation Menu.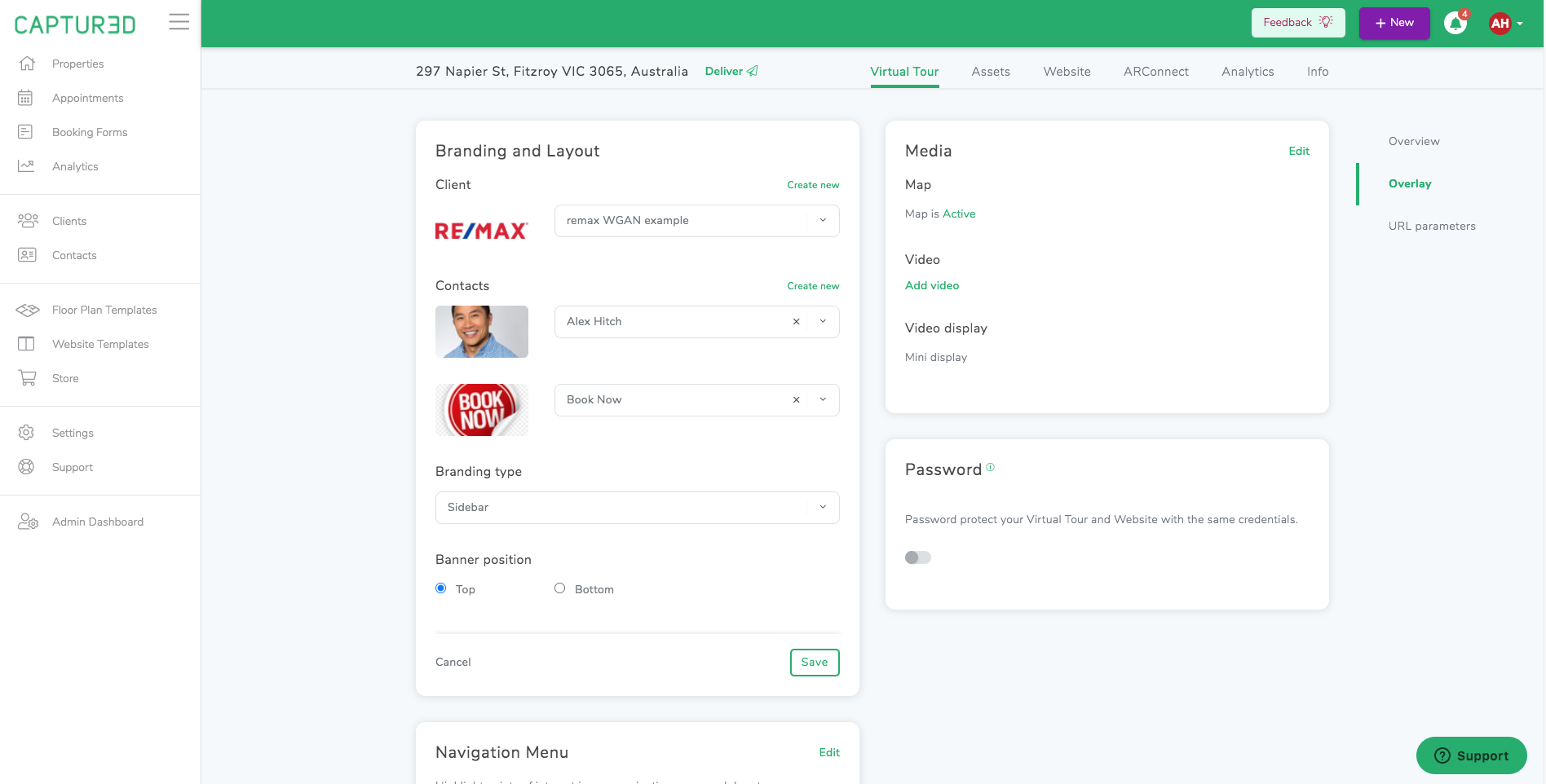 The URL Parameters tab allows you to toggle on/off Matterport URL Parameters without changing your custom/vanity URL.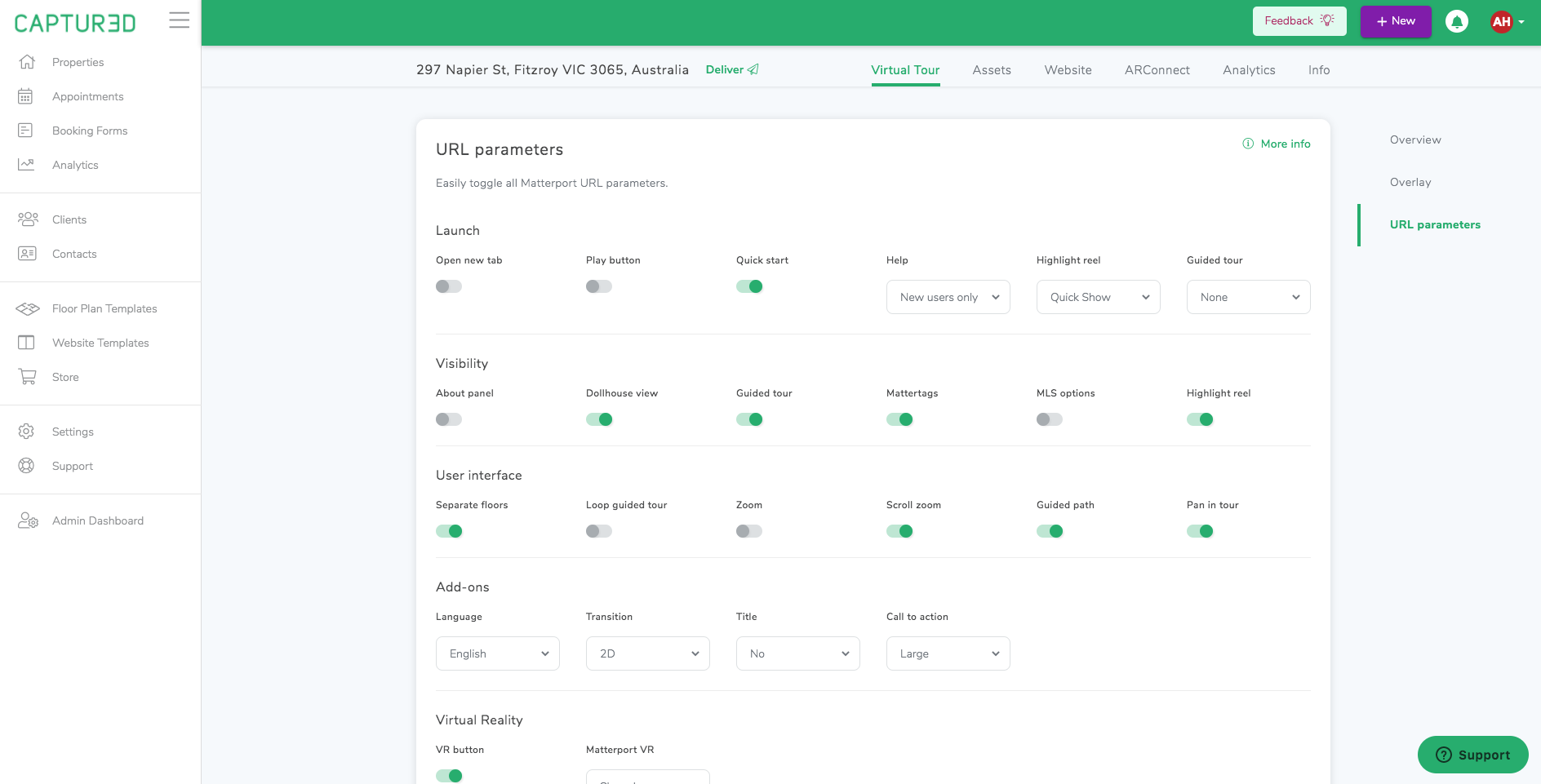 Assets Tab
The Assets tab stores all of your additional content and media you require; including Floor Plans, Video content and Photos. You can also order Floor Plans and Photo Retouching from this page if required.
Website Tab
This tab provides all the required features for editing your Single Property Website, including general website settings (templates, branding), Photos, Floor Plans, Videos, Property Descriptions/icons, Password Protection and uploaded Documents/Download Links.
ARConnect Tab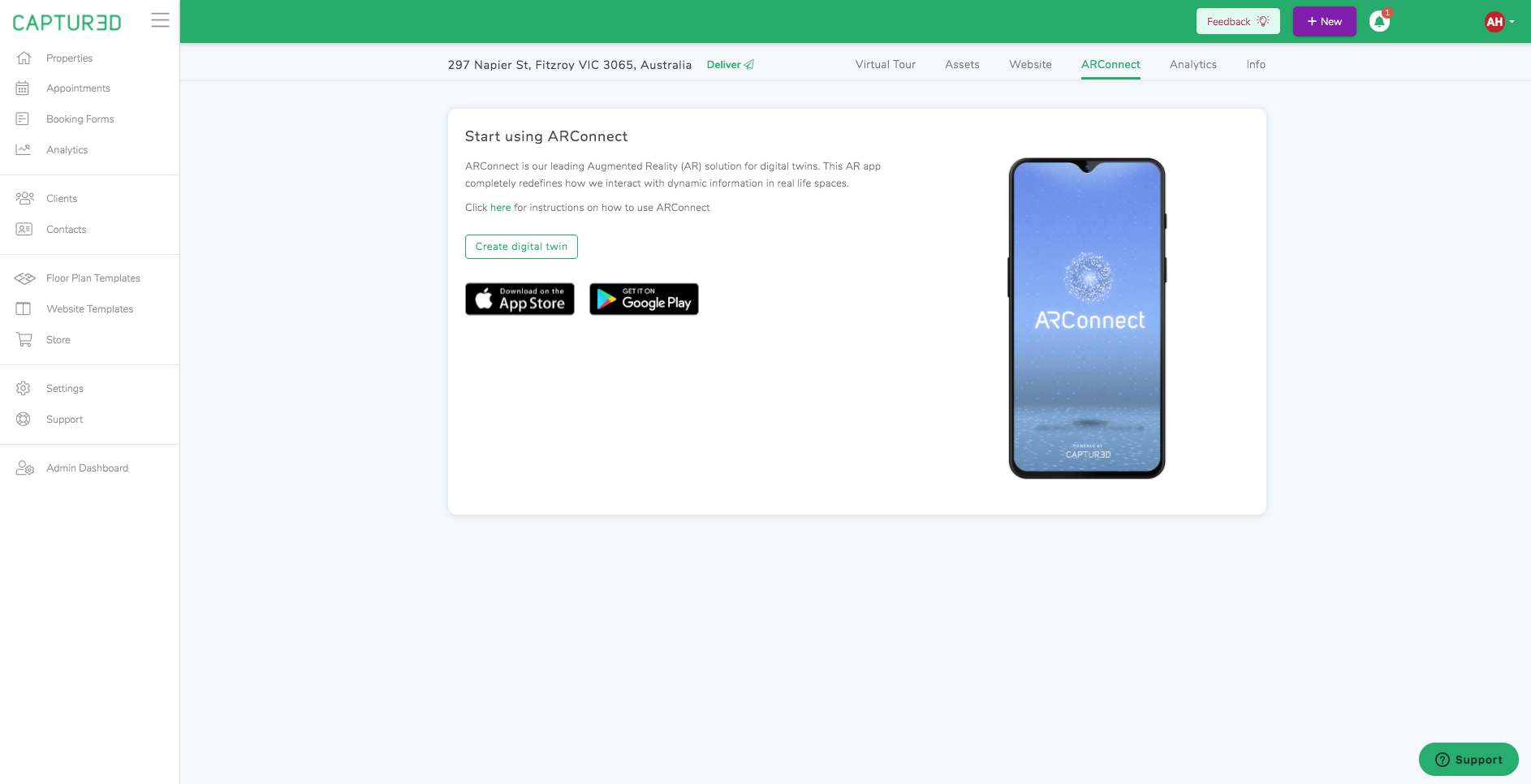 This tab allows you to set up ARConnect with your chosen Virtual Tour. For more information on ARConnect, please click here.
Analytics Tab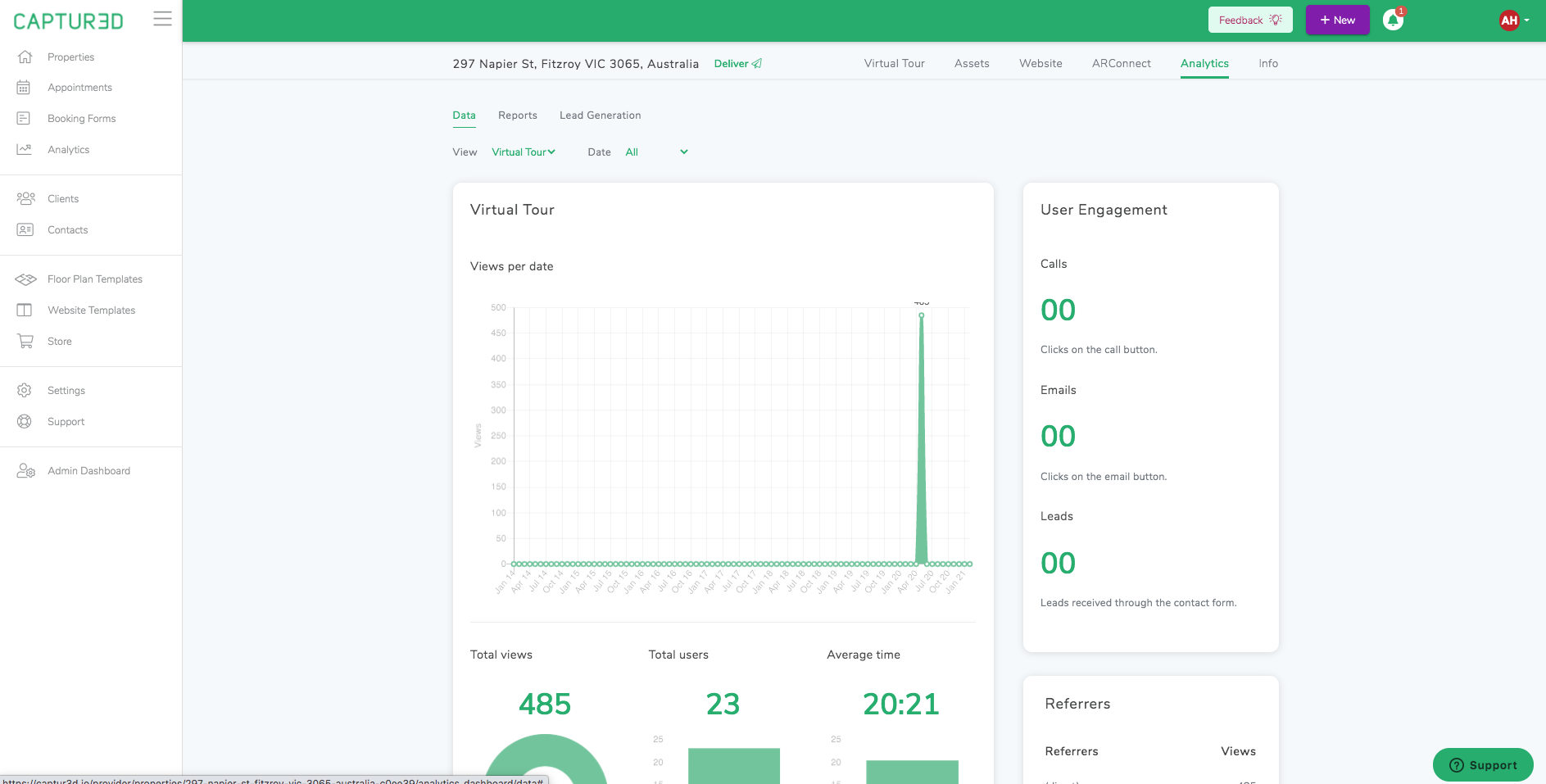 This is where you can view your Virtual Tour and Single Property Website analytics for your selected property; including Automated Reporting, Lead Generation, Heat Maps and Referrer Links.
Info Tab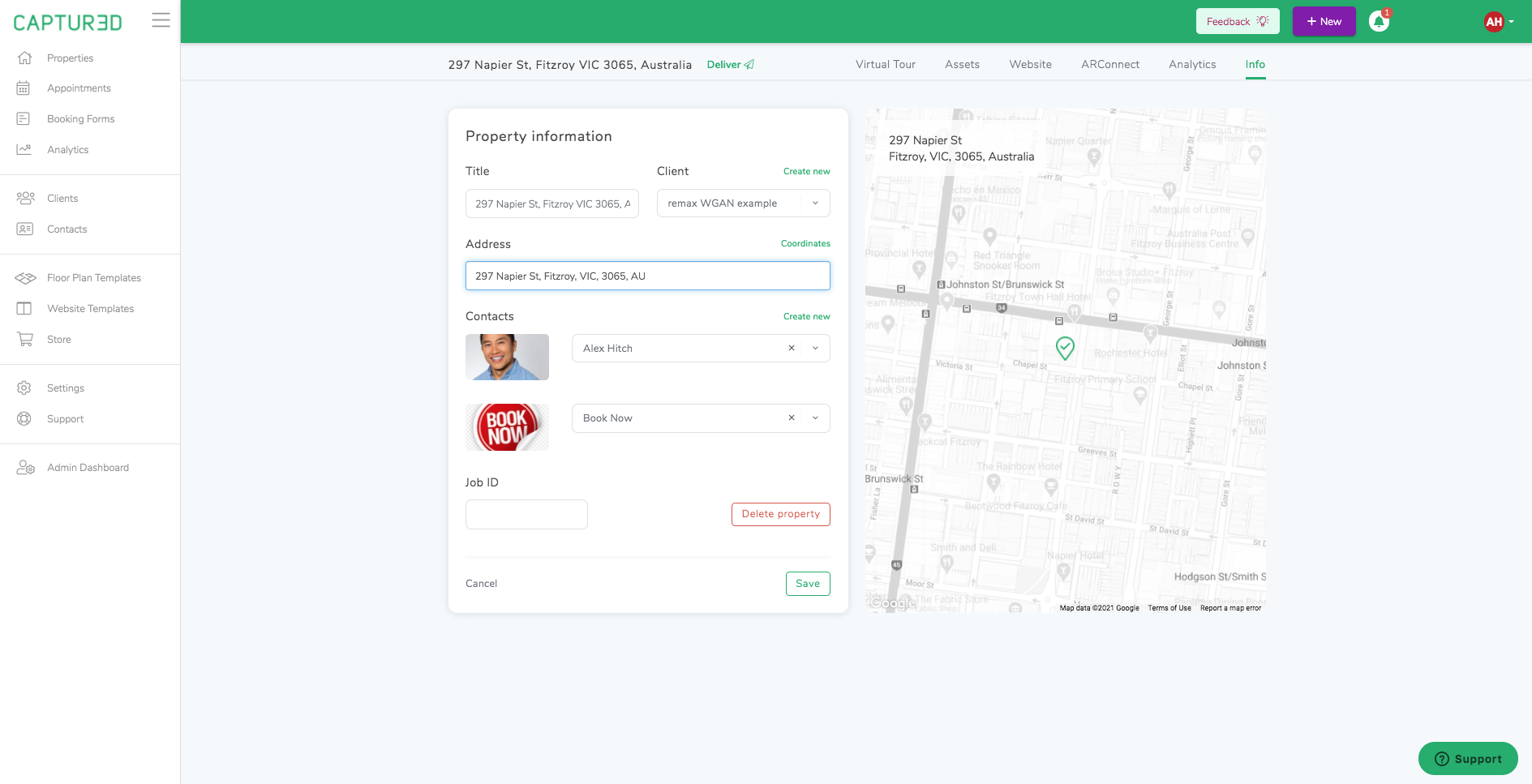 The Info tab provides general information about this particular Virtual Tour; including property address/title, selecting Contacts/Agents for Lead Generation and inputting a 'Job ID' for internal reference.