Seamlessly deliver your Virtual Tour, Floor Plans, Photos, and all other assets directly to your colleagues and clients via a branded email.
To see how to deliver Analytics to your Clients, please click here.
Once all your content is ready to be delivered, open the relevant Property Page in your Dashboard and click the 'Deliver' button: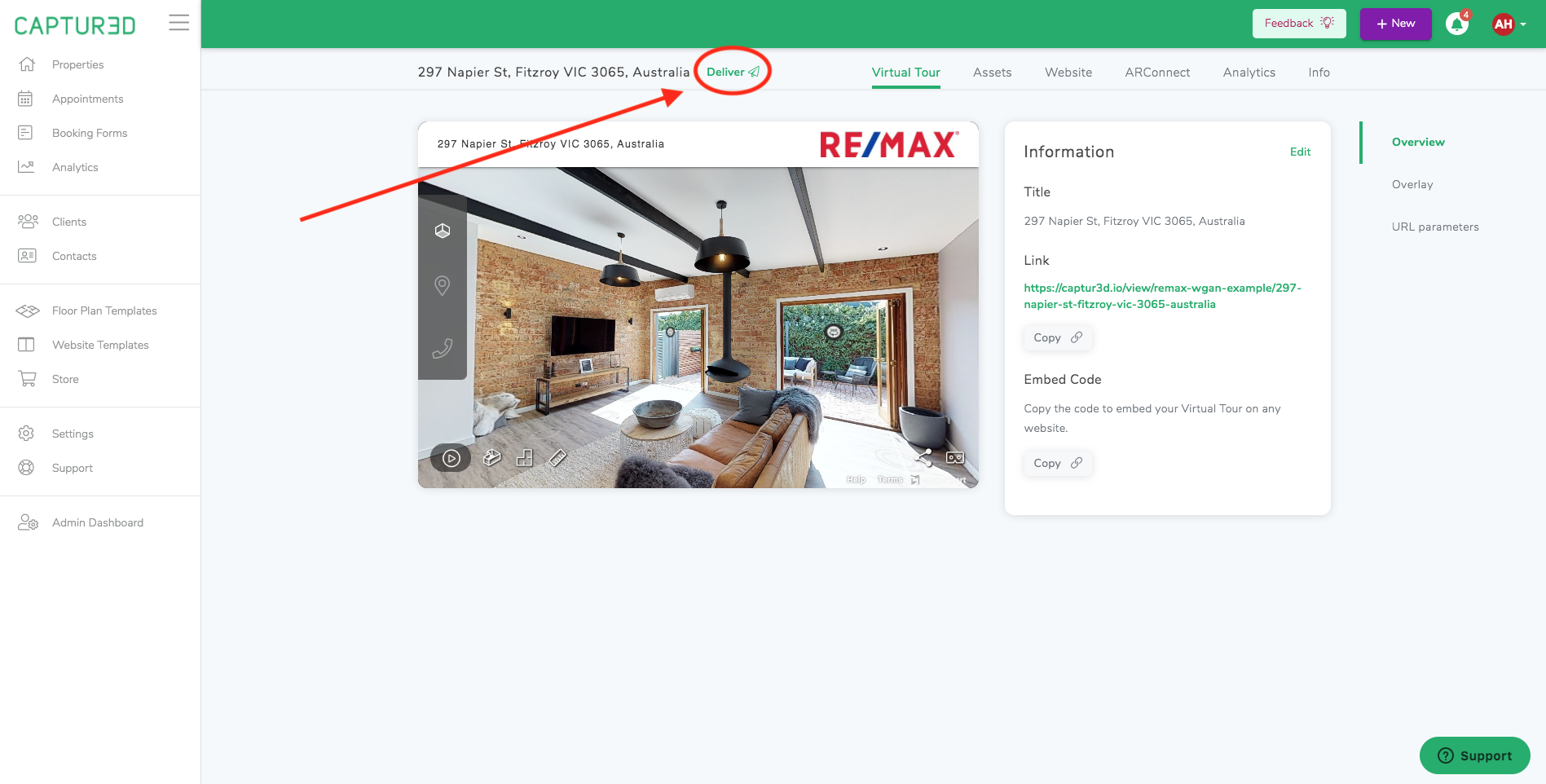 You can add or remove contacts to the delivery email by clicking the + and - buttons.

Click 'Deliver' at the bottom of the page to send the delivery email: