To create your own custom Floor Plan Template, click the Floor Plan Templates button in the left-side menu in your Dashboard: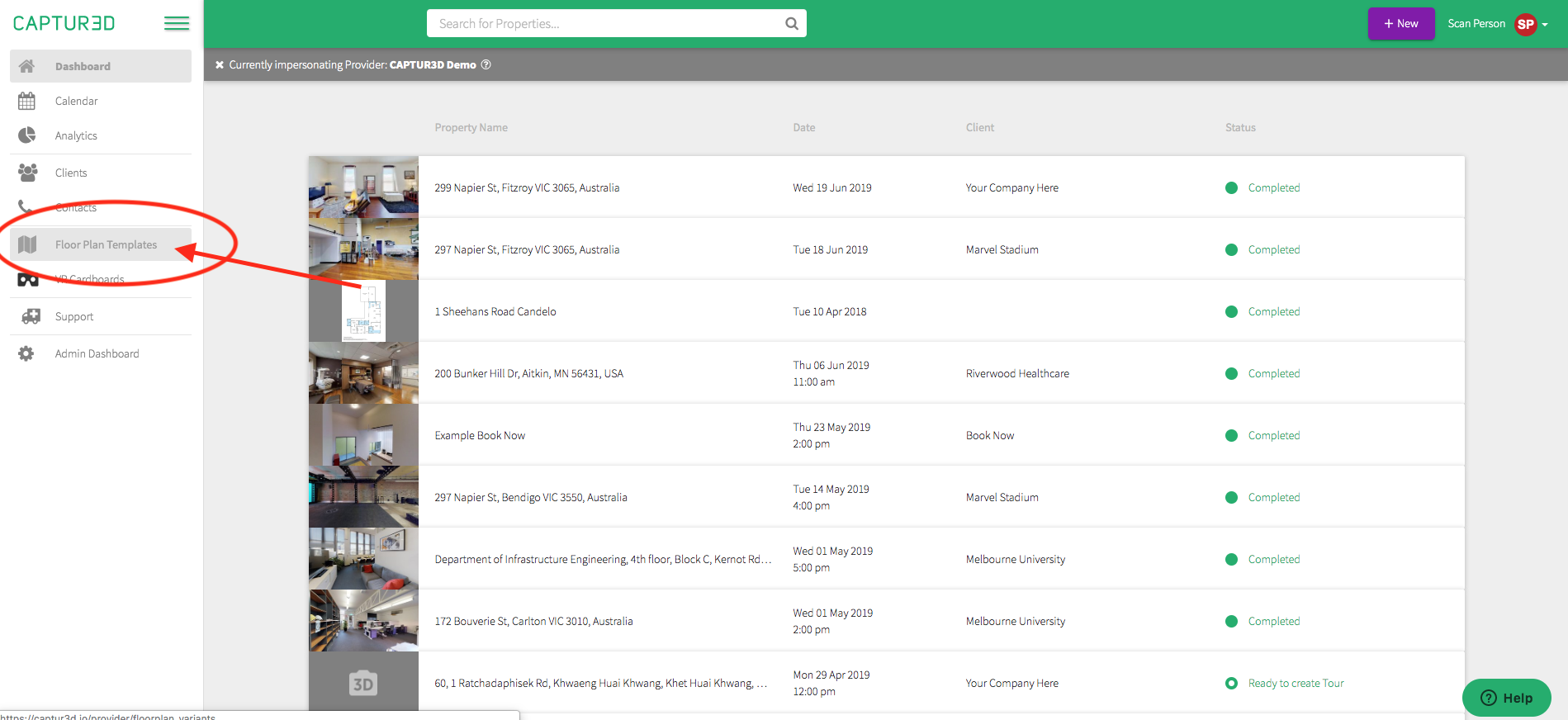 Click 'Create Template'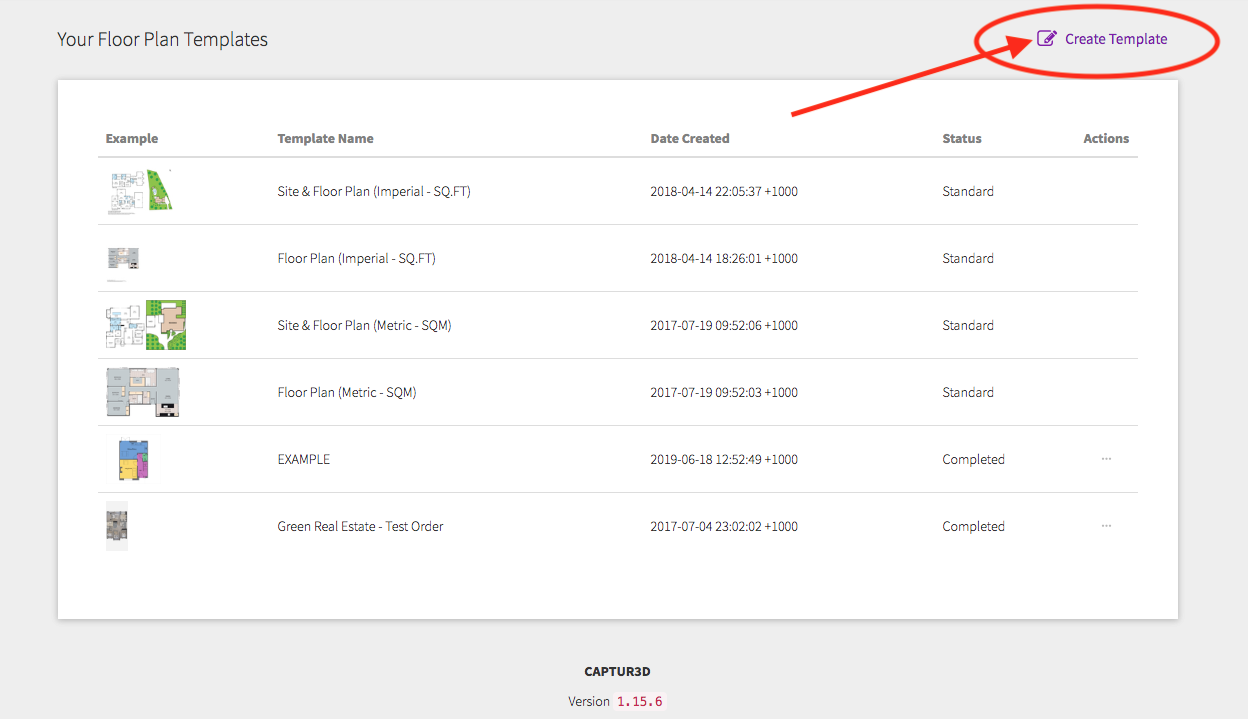 Upload the floor plan template style you would like us to replicate and assign it with a name.
You can also assign the template to a specific 'Client' if you wish - for fast ordering on future floor plans.
Also upload any accompanying content (logos etc), and add in any notes or special requests in the 'Additional Information' field and then click 'Submit':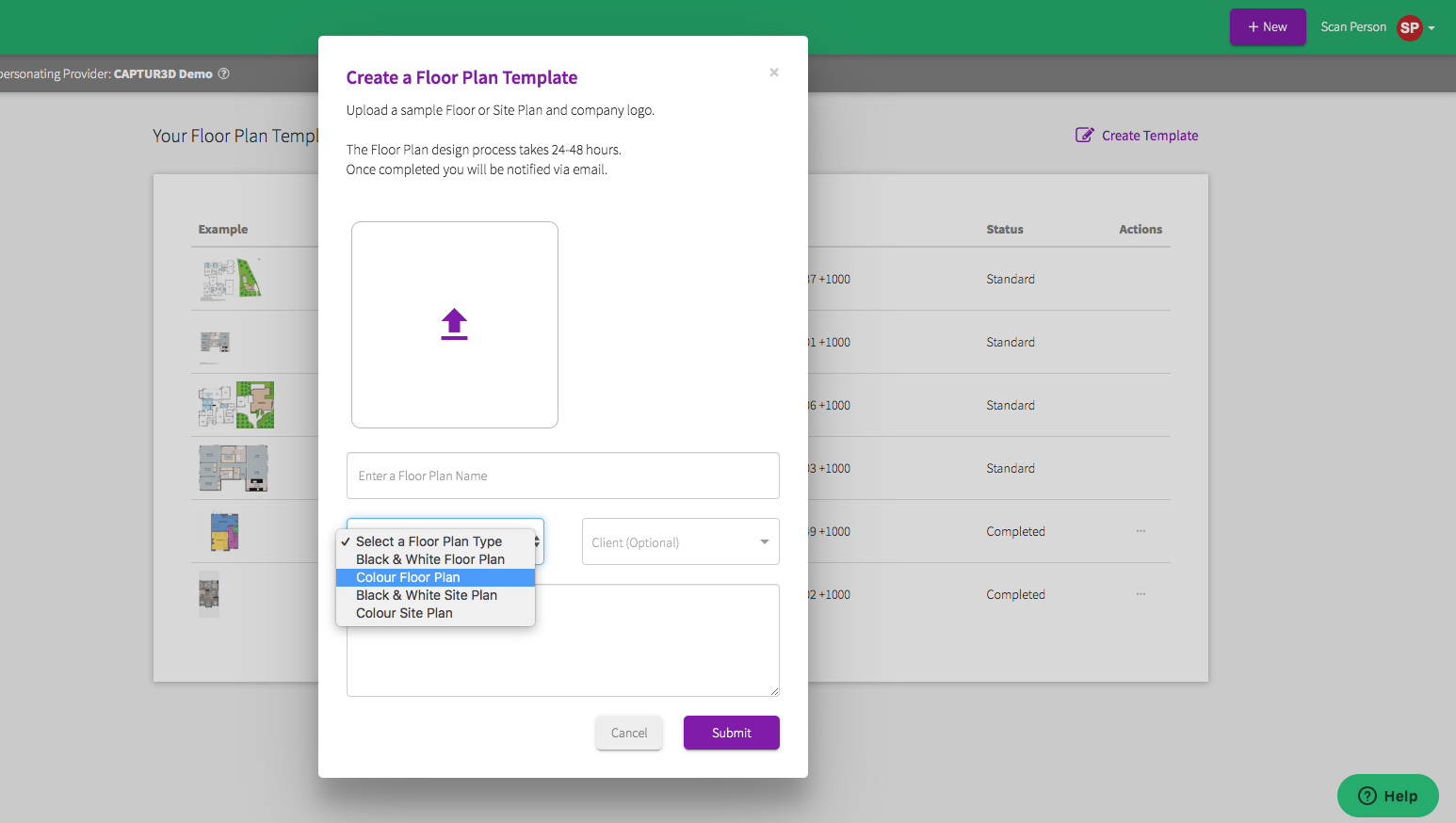 Once submitted, the initial design will take approximately 24 hours to return to your account. You can select this template from the dropdown menu in the '+New' order page to place a floor plan order with this design. Floor plans are delivered back into your CAPTUR3D Dashboard within 12-24 hours.