The One Page Website can include your:
Matterport Virtual Tour

Photo Highlight Reel - Matterport photos, uploaded DSLR photos

Video (Youtube, Vimeo or file upload options)

Property information & overview

Floor plan and site plans (upload options available)

Agent Profile & Contact button

Multiple file formats for download - 'Industrial' template only
To order a One Page Website, click the +New button in the top-right of your Dashboard and follow the steps to order a Virtual Tour. The One Page Website is included as part of our one-off $6 USD Virtual Tour cost, which also includes a branded virtual tour, vanity link, detailed analytics and content delivery feature.
Please see below for information on our current One page Website templates:
Real Estate Template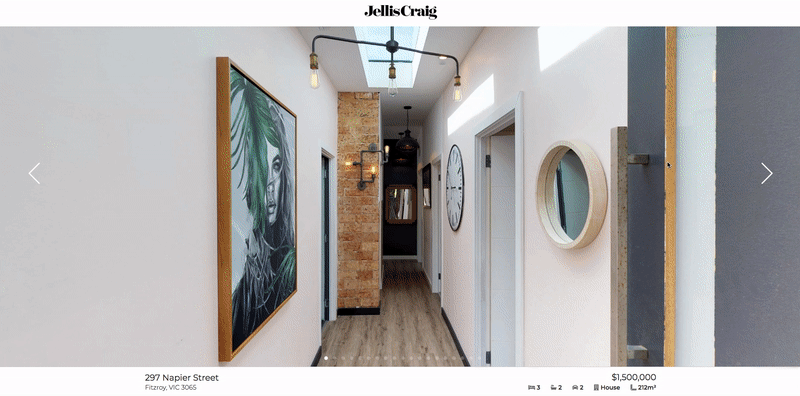 Industrial Template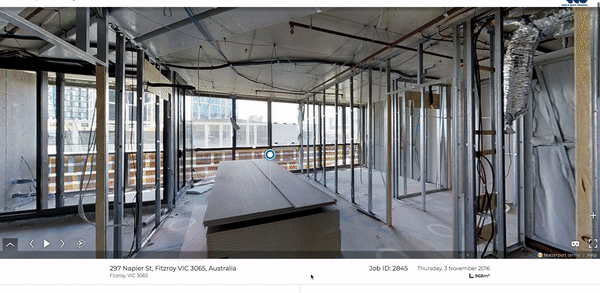 The industrial One Page Website template positions the Virtual Tour at the top of the page. You are also able to upload and integrate multiple file formats, and direct users to Dropbox or WeTransfer links. This includes PDF, OBJ, DWG, RVT, JPEG files and many more.
To change the template type for your One Page Website, click Options and then select the template from the dropdown menu: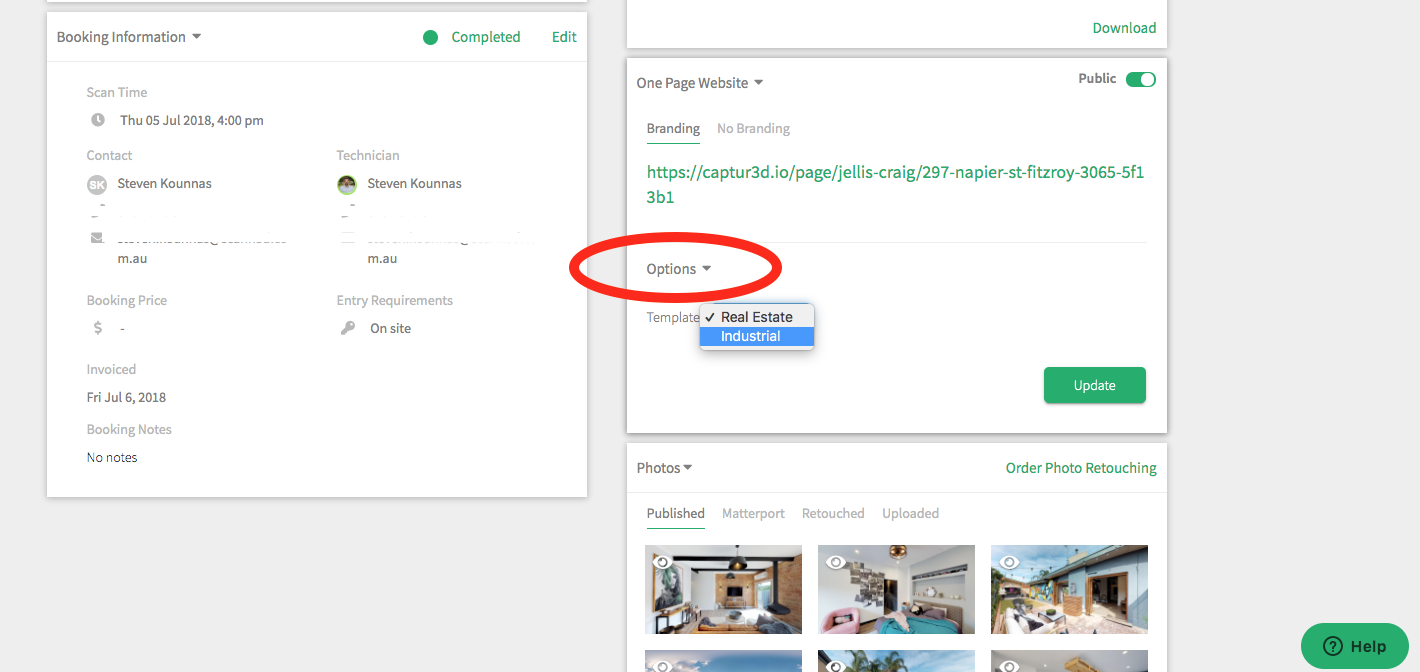 You can edit/amend the One Page Website info by clicking the Edit button in the properties content section: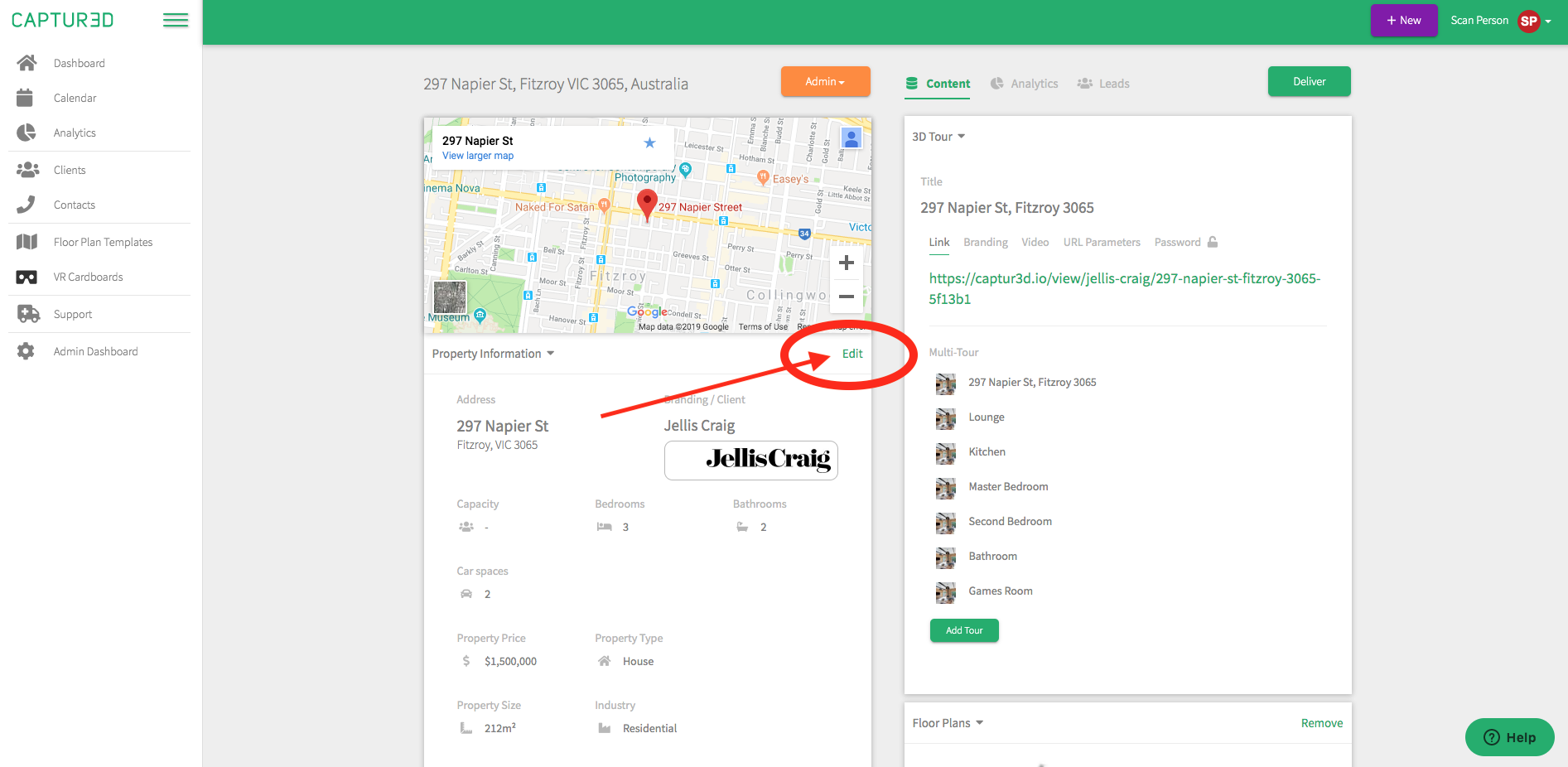 The order of the images in the Photo Gallery is determined by rearranging the images in the content section of the corresponding property by dragging/dropping them (see below).
The top-left image in the photos grid will be the photo shown first in the One Page Website. 
Any videos you upload will be showcased last in the highlight reel.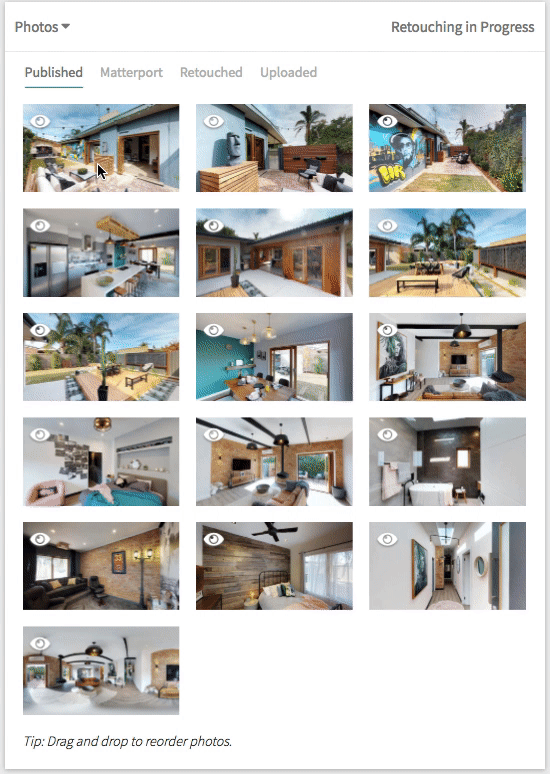 The One Page Website also contains a description of the property, integrated Google Maps and your Floor Plan & Site Plan.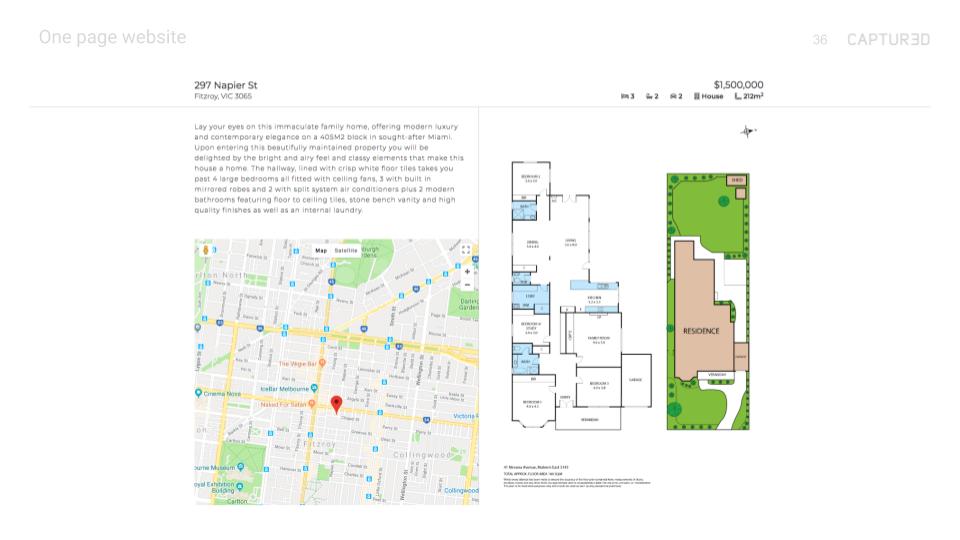 A Lead Generation tool has been integrated allowing users to contact the listing agent by email or phone call. All leads will be sent directly to the agent and also stored on the booking page: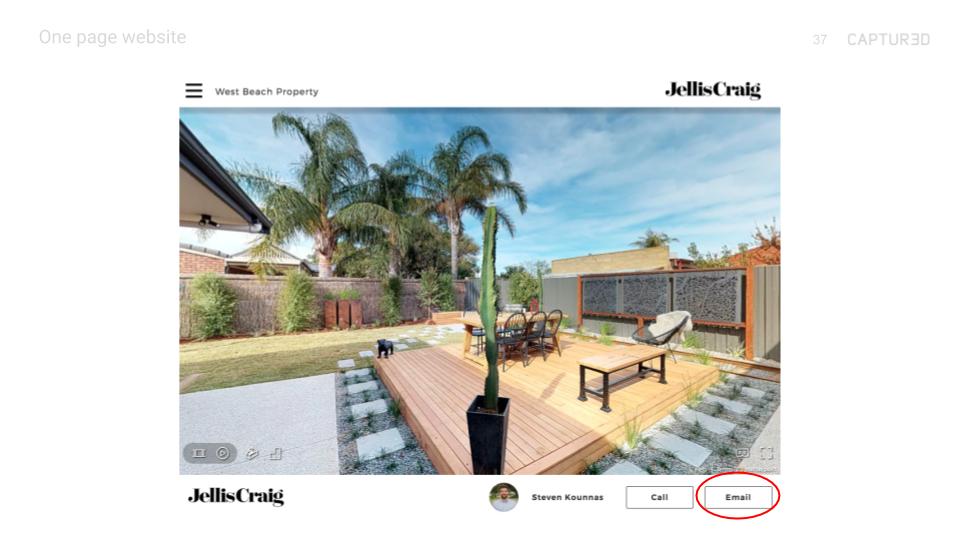 The One Page Website lead information is emailed directly to the listing agent, and also stored on the property booking page which can be downloaded as a CSV file: