CAPTUR3D offers 2 different options of overlay menu: The Burger Bar Overlay and the Side Bar Overlay. within both of these overlay options you can access the Navigation Menu, Map, Contacts for lead generation, and additional branding.
Side Bar Overlay (default)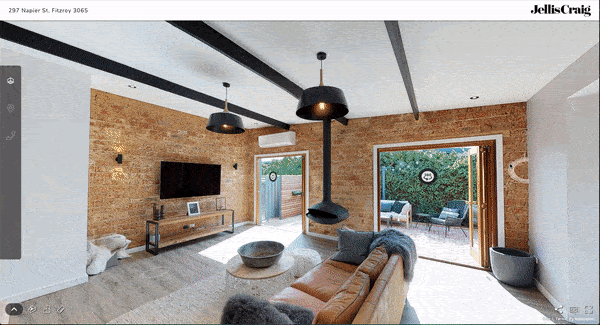 CAPTUR3D offers an expandable 'Side Bar' overlay menu, which automatically appears on the left-side of the Virtual Tour with a translucent background.
Burger Bar Overlay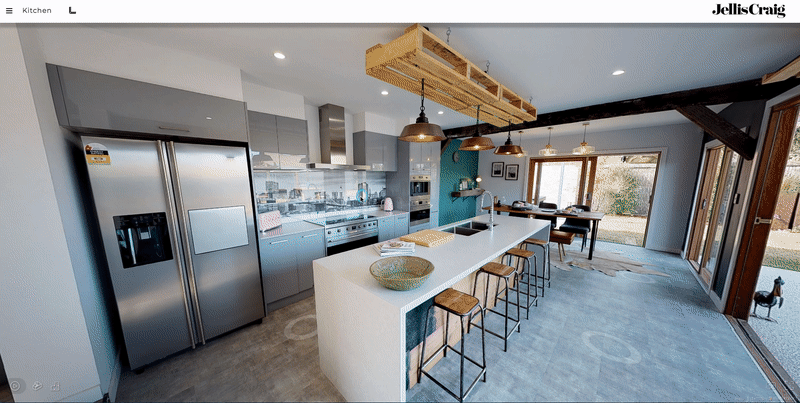 The Burger Bar overlay can be viewed/expanded by clicking the icon with the 3 horizontal lines in the top-left corner of the Virtual Tour. Within this overlay you can access the Navigation Menu, the Map and the Lead Generation features.
Changing Between Overlay Menus
To choose your overlay type, click the 'Virtual Tour' tab in your chosen Property Page and select the 'Overlay' button on the right-hand side of the page: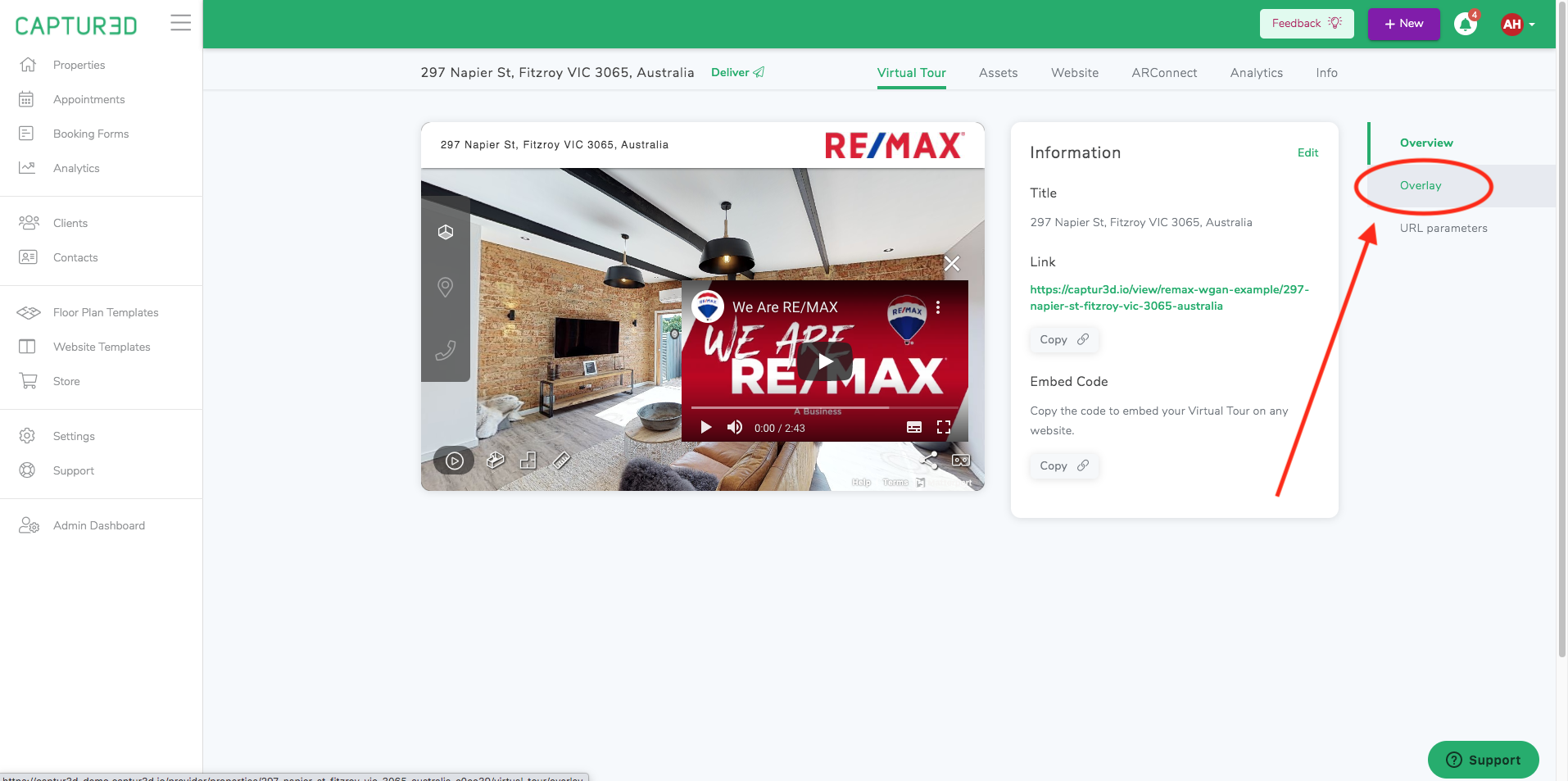 Under the 'Branding and Layout' option, click 'Edit', select your chosen 'Branding type' from the dropdown menu and then click 'Save'.