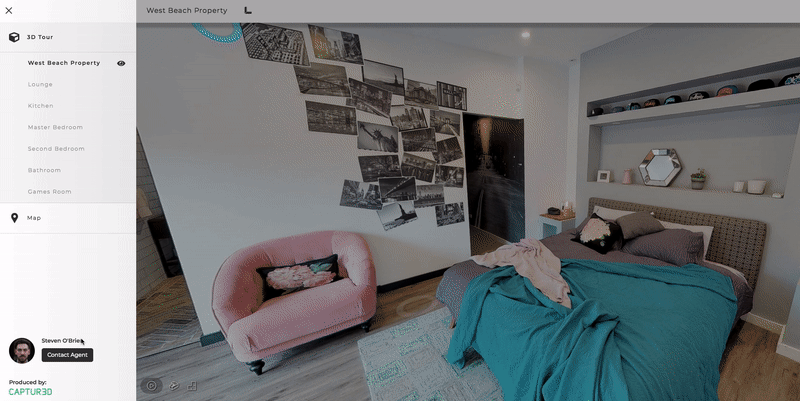 CAPTUR3D's Virtual Tour Overlay includes a Lead Generation tool, which can be integrated into the Overlay Menu.
Users can contact the Agent responsible for a particular property, directly from within the Virtual Tour.
This not only enables those interested in a property to gain more information, but also allows the property agent or manager to accumulate warm leads from those who have viewed the Virtual Tour.
For instructions on how to create a new Contact or Agent to include in the Virtual Tour, please click here.
Details and info of all generated leads are saved in your Property page, and can be downloaded as a .CSV file for easy distribution to your Clients:
To access leads in your CAPTUR3D Dashboard, select the 'Analytics' tab in your chosen Property Page and then click the 'Lead Generation' tab: