To order content for a Virtual Tour that has already been uploaded into your Matterport Cloud, click the '+New' button in the top-right corner of your CAPTUR3D Dashboard and select 'Virtual Tour':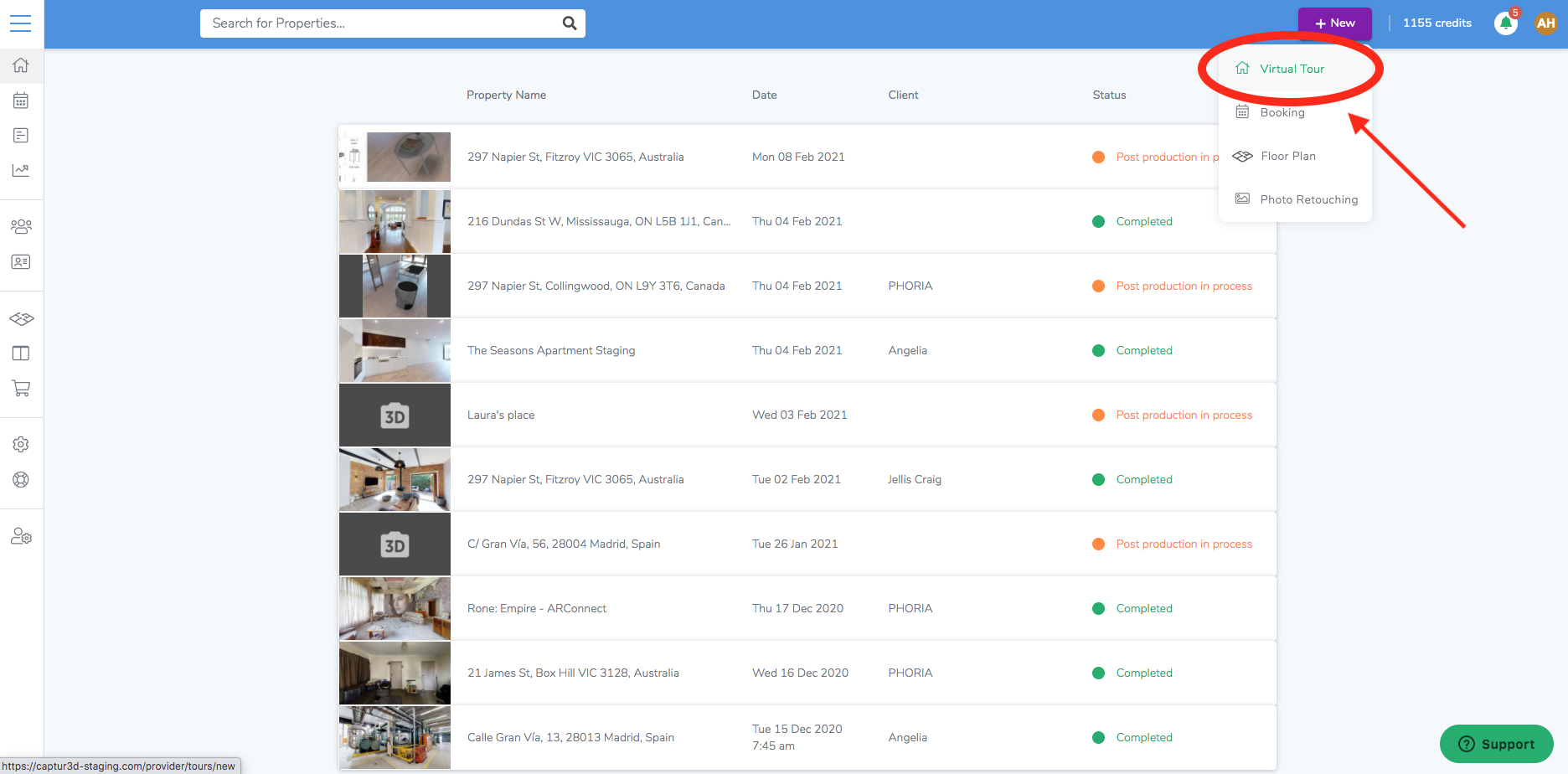 1. Enter the 'Address' of the property into the required field. Please ensure this matches the address of the corresponding property in your Matterport Cloud. 'Property Name' stays the same unless it is a public business, e.g Hilton Hotel.


2. Enter the 'Branding' you would like to incorporate into your Virtual Tour. You can upload branding/logos by clicking the green '+' button, or just select a 'Client' from the dropdown list if you have already created one.


3. Paste the URL of the Matterport model into the corresponding field: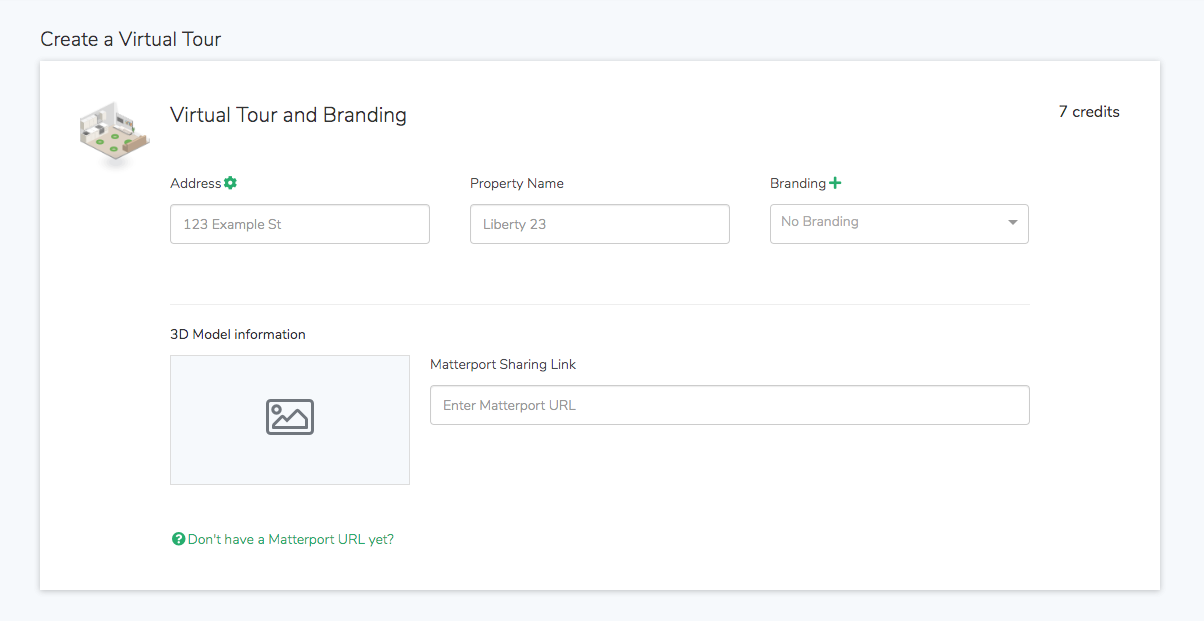 Floor Plans
If you would like to order floor (+site) plans, select 'Add' and then choose your preferred floor plan style and template. You can choose between full colour, black and white, metric and imperial measurements, and floor plans with site plans.
If you would like to order a custom floor plan, please find our support article on creating custom templates here.
You can add any special notes or requests in the 'Additional Notes' field: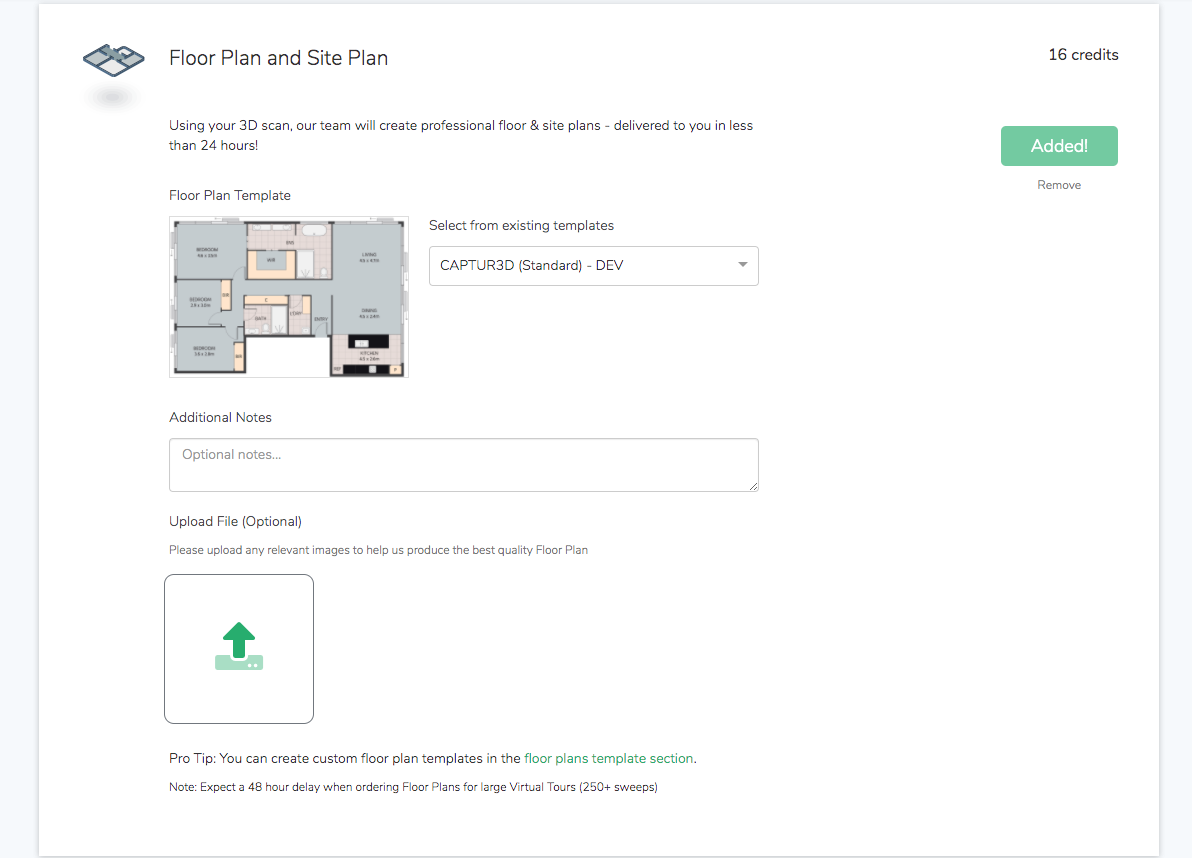 Post Production
If you would like us to take care of Post Production for your Virtual Tour, select 'Add'.
Our team will capture high quality photographs and 360 images for your highlight reels, and create the most efficient path through your Virtual Tour by turning off any unnecessary sweeps: