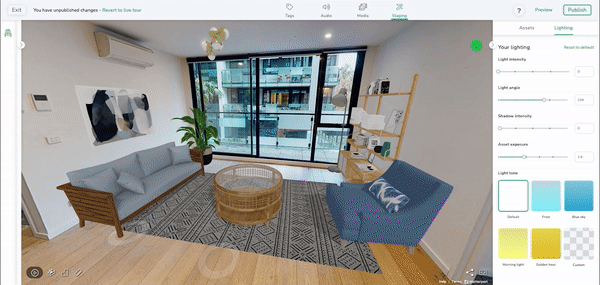 With the new Lighting features available in your Creator Studio, your virtual assets can look more realistic than ever. Here's an overview of what's currently available:

Asset exposure
A fundamental feature, change the overall lightness or darkness of any asset.

Light intensity & angle
Play with brightness and direction of the lighting until your assets look perfectly situated.

Shadow intensity
Mute the shadows or make them stand out, that's up to you.

Light tone
Adjust the light tone to match your tour, morning to midnight, or set your own custom tone.


How to use Lighting

1. In the CAPTUR3D Creator Studio, select the Staging tab in the top navigation menu.
2. Select the Lighting tab in the right-hand side menu.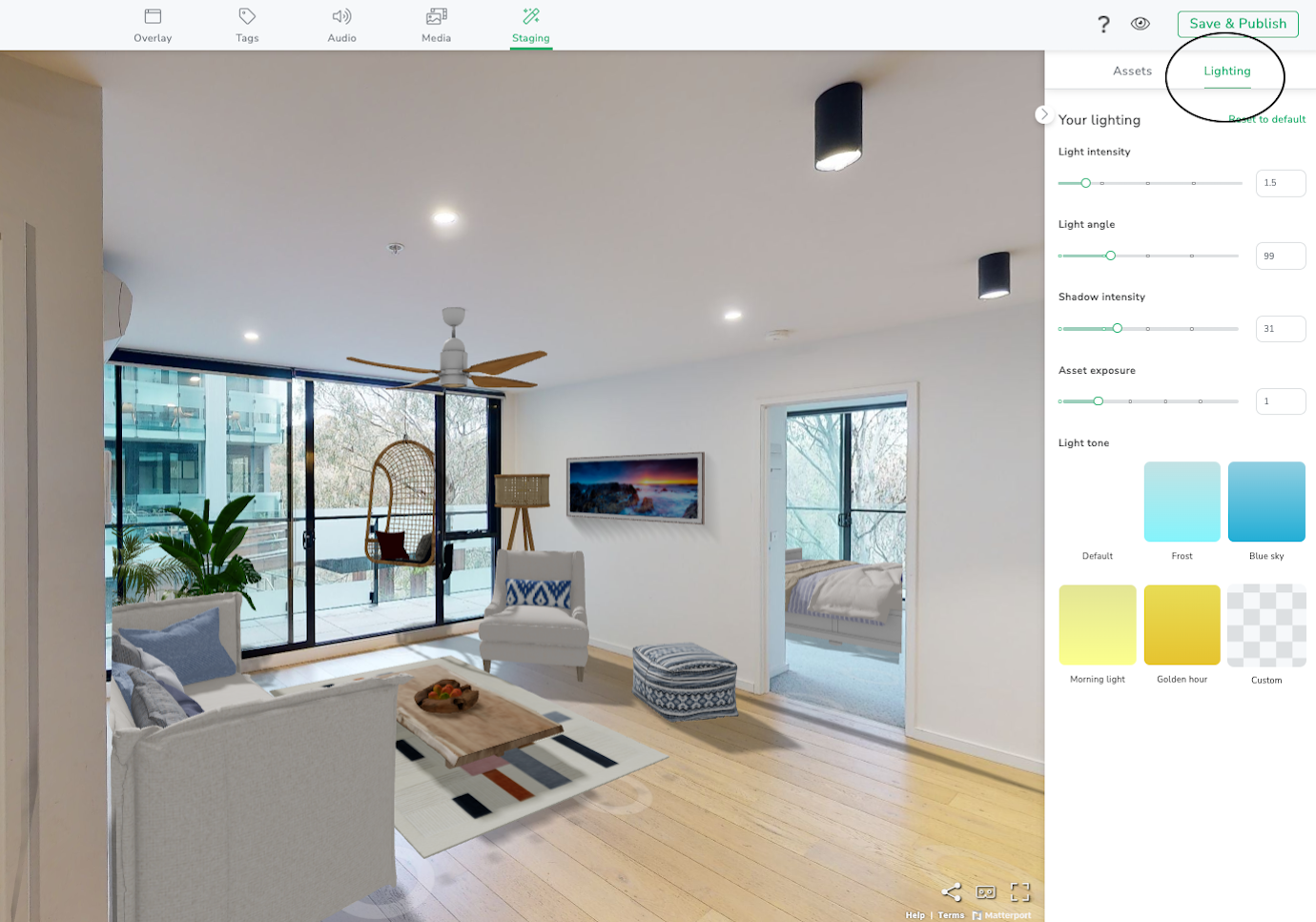 3. Adjust the lighting settings based on the environment.
Features
All the Lighting features only affect the assets included in the scene. Ensure you click Save & Publish to confirm your changes.


1. Light intensity
2. Light angle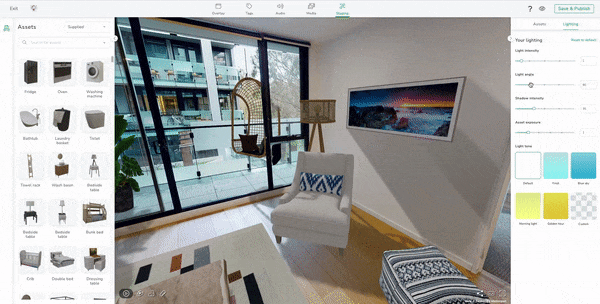 3. Shadow intensity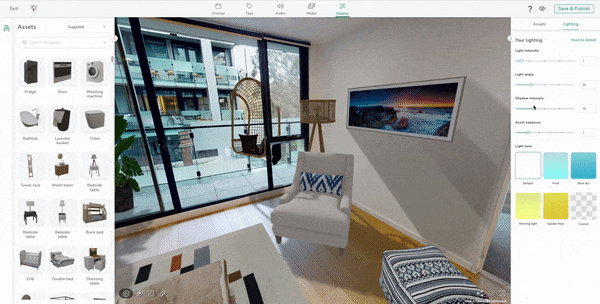 4. Light tone
Select your own light tone by clicking Custom and picking a colour or pasting a Hex code.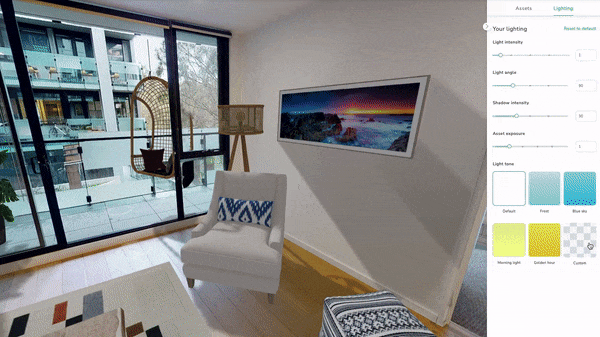 5. Asset exposure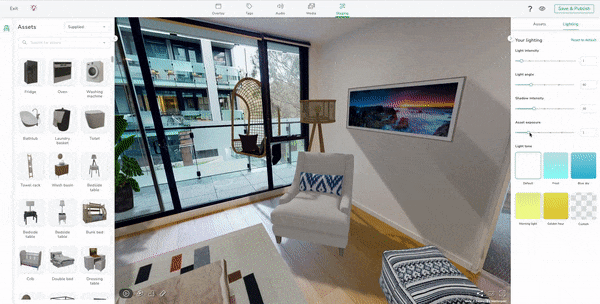 Reset to default
Simply select Reset to default in order to revert the Lighting in the scene to the default setting.