Enhance the alignment of your digital twin with the real world using our image alignment tool.
Image alignment allows you to use any permanent visual fixture in your property as an alignment point. This means that the end-user simply needs to scan the image to align in augmented reality, as opposed to using manual alignment.
For image alignment to work its best, your selected image target should follow this criteria:
High level of visual contrast and unique features, like colours or textures

Resides on a flat surface where day-to-night lighting is similar

Must be a permanent fixture in the property

Cannot be a mirror or window
You should also face the image target directly front-on to ensure optimal results. This is easiest if you place your Matterport camera in front of the potential image target during initial scanning.
Here is an example of a good image target: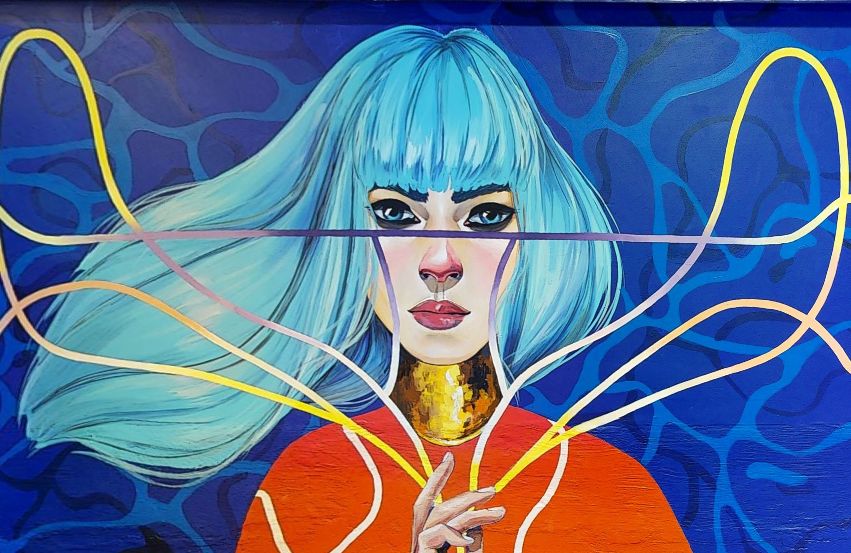 Things to avoid when choosing an image target:
Avoid mirrors, windows and reflective surfaces

Avoid images that are not permanent, and will move or be altered

Avoid blank walls or any visual object that is white, or one-colour
Here's an example of an image target that may not work as well: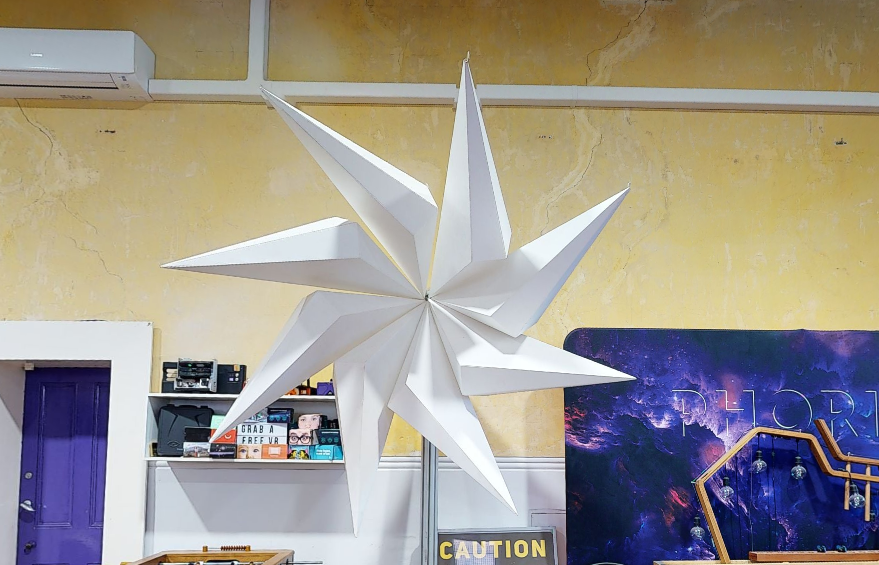 Setting up Image Alignment (in-platform)
Enter Creator Studio and click on the ARConnect tab in the top navigation menu

Under 'Create an alignment point', select the Image button





Navigate to the ideal image in your digital twin and position yourself directly in front

Click the + to open the selector




Draw a rectangle selection over your target image





If you're happy with your selection, click

✓ in your editor window to save it.

To redraw,

simply click the x and try again.

Provide a name and description for your image alignment. Click Save.


Your image alignment will appear in the right-hand side menu under 'Your Alignment Points'. To edit or delete your alignment, click the kebab-menu (three-dots).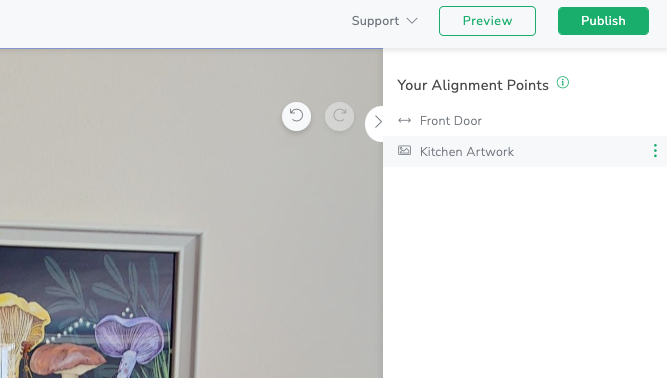 At this stage, you will see that the Status of your alignment is Active. This is different to manual alignment, where you need to activate your alignment in ARConnect. With image targets, everything is ready to go!
Using Image Alignment with ARConnect
Once you have set up an image target in CAPTUR3D, anyone can use this image target to align ARConnect with your space - no additional steps required.
Open the ARConnect app

On the

Select a Space

screen, choose your property

On the Select starting point screen, choose your image target

Stand directly in front of the image target and scan the area



Once you've finished scanning, you're ready to use ARConnect!