Setting up ARConnect
Watch this tutorial on how to set up ARConnect or follow the written steps below.
1. Create a digital twin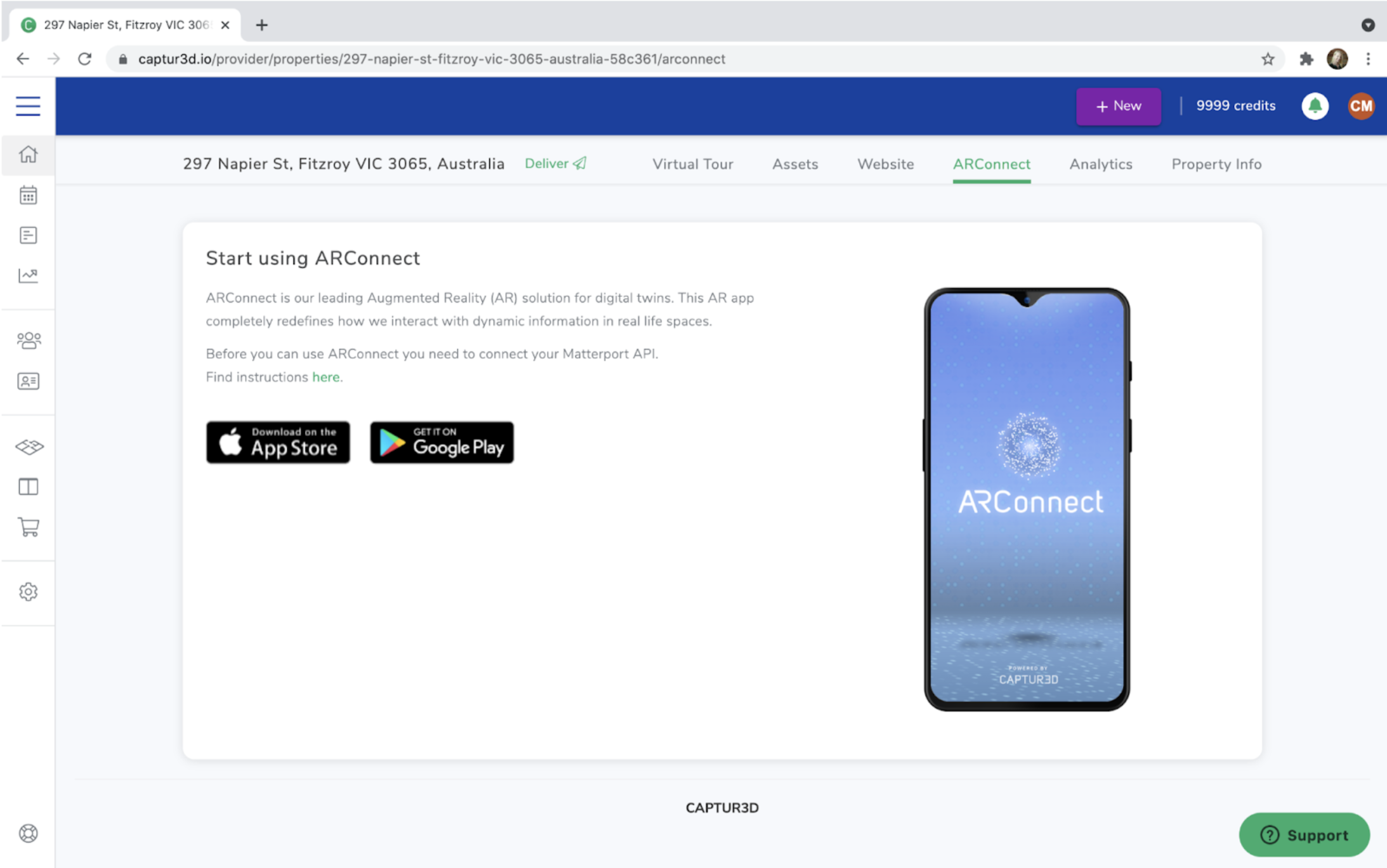 Login

to your CAPTUR3D Account.

Create a new property or select an existing property.

Select the

ARConnect

tab on the Property page.

Click

Create digital twin.
Please note: if you receive the error message 'Matterport Error when pulling alignment floorplan' this means Matterport are yet to switch on your API Tokens. If it is past the 1-2 business day activation period, please contact CAPTUR3D Support.
2. Create alignment points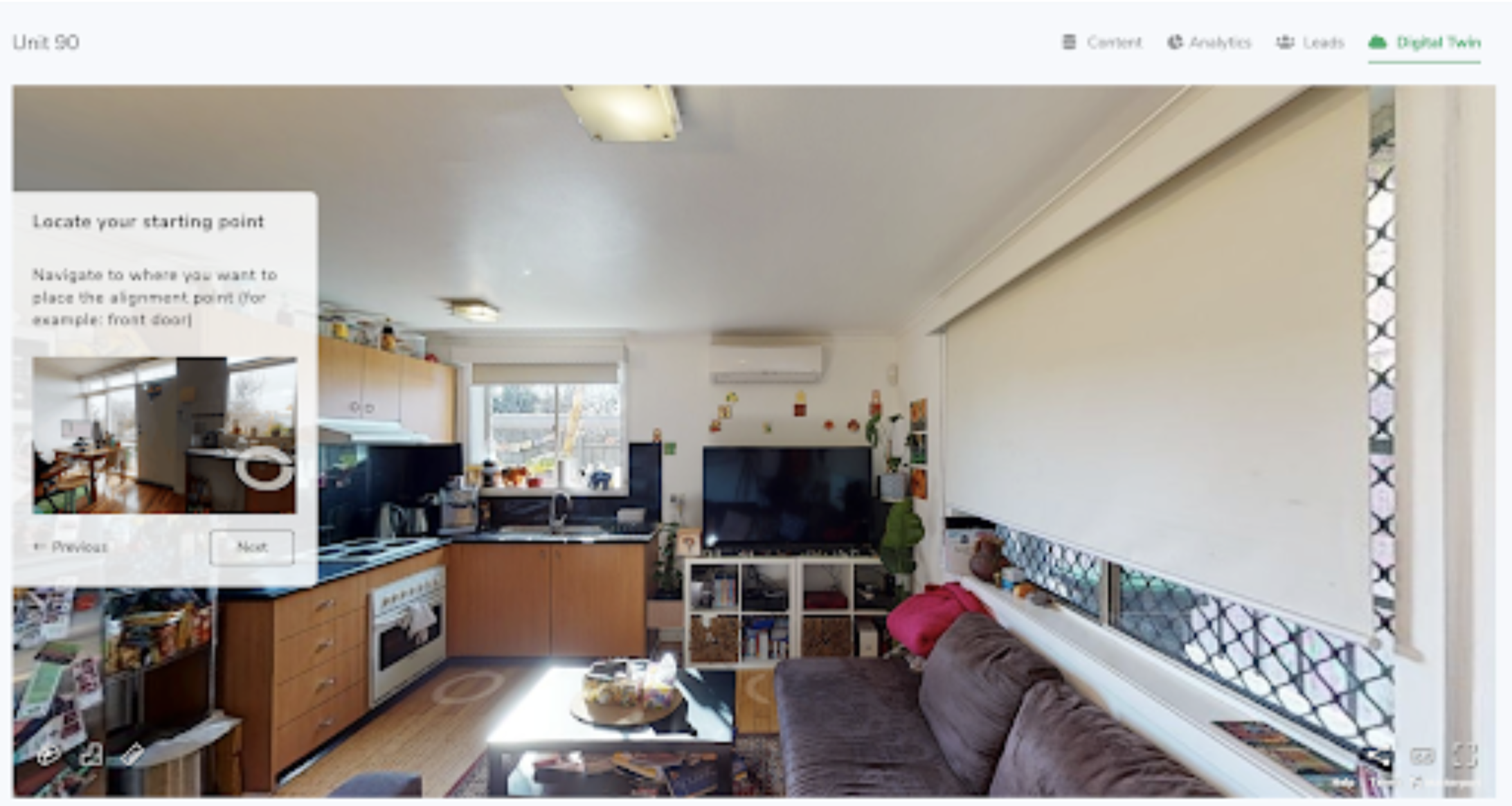 Make sure you follow the instructions on the stepper to create your alignment points. You need a minimum of 2 alignment points for small spaces, and 3-4 for much larger spaces.
Locate your starting point (the front door is typically used) and use the

measurement tool

to draw an alignment point at the base of the doorframe.

Name your alignment points so that it's easy to find later and then click

Submit.

Scroll down on the

Property page

to view all of your alignment points.

Please note that you can delete alignment points at any time.
When the alignment point shows Action required you need to complete this alignment point through the ARConnect app. Open the app to complete your set up.